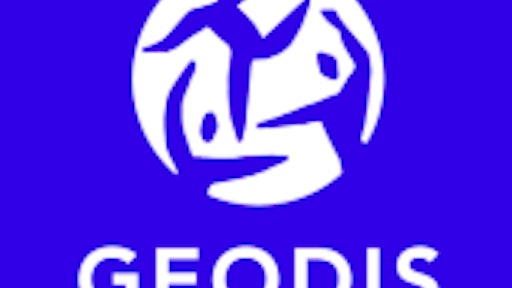 GEODIS, a France-based supply chain operator, has entered into an agreement to acquire OHL (Ozburn-Hessey Logistics) for an undisclosed amount. GEODIS is owned by SNCF.
Founded in 1951, OHL is one of the leading 3PL companies in the world, operating more than 120 value-added distribution centers in North America with over 36 million square feet of flexible warehouse space, and providing integrated global supply chain management solutions including transportation, warehousing, customs brokerage, freight forwarding, and import and export consulting services.
"We are proud to welcome the customers and employees of OHL to GEODIS and to provide our global customers with OHL's expertise and presence in the North American market," said Marie-Christine Lombard, CEO of GEODIS. "Likewise GEODIS offers a second to none Global footprint for North American corporations and the clients of OHL seeking to grow internationally."
GEODIS is recognized as its clients' growth partner, offering tailor-made solutions in over 67 countries through its five lines of business: supply chain optimization, freight forwarding, contract logistics, distribution and road transport. With over 120,000 customers and 30,000 employees, GEODIS's annual revenue amounts to €6.8 billion.
Earlier this year, GEODIS has unified its offering under one unique brand: GEODIS. In time, OHL will also be rebranded GEODIS.
"We are excited to join forces with GEODIS and look forward to the extended reach of a worldwide Group" said Randy Curran, CEO of OHL. "Both organizations have a long tradition of finding world class supply chain solutions for customers in pursuit of the superior customer experience."
Employing over 8,000 transportation and fulfillment professionals, OHL has unparalleled experience in direct-to-consumer fulfillment, serving a wide range of business sectors from specialty retail to manufacturing. OHL specializes in the sectors of apparel, electronics, healthcare, food and beverage, and consumer packaged goods. OHL's annual revenue is reported at €1.2 billion.
"Bringing together the complimentary customer portfolios and capabilities, combined with the great cultural fit of both companies makes outstanding strategic sense for GEODIS", according to Marie-Christine Lombard. "We look forward to our enhanced offer to even better serve our clients as their growth partner."
OHL is currently owned by private equity firm Welsh, Carson, Anderson & Stowe (WCAS). WCAS focuses its investment activity in two target industries: information & business services and healthcare. Since its founding in 1979, WCAS has organized 16 limited partnerships with total capital of over $22 billion.
The closing of this deal will be effective after completion of the usual regulatory approvals. The transaction will be financed with available cash resources and through existing and new debt arrangements.
Companies in this article