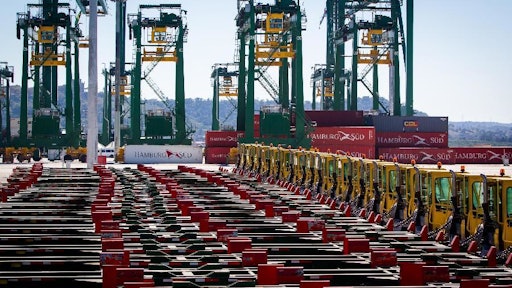 The deepwater port of Mariel, once the site of a massive exodus of refugees to the U.S., may soon be the stage for a new chapter in Cuba's history, one that flirts gently with global trade and free markets, according to the McClatchyDC news service.
A $1 billion project to modernize the port and create a special economic zone will add Mariel as a stop on a global maritime highway that stretches from Asia to Europe.
And the outlook for Mariel's natural harbor might grow brighter if the U.S. and Cuba mend a diplomatic rupture that started more than half a century ago. That's why the talks that began Wednesday in Havana have sent ripples as far away as Brazil, which is financing most of the Mariel port project, as well as China and Vietnam, whose similar experiments in free-trade zones four decades ago led to a trade boom.
The U.S. trade embargo remains the major stumbling block to the Mariel project. As long as the embargo, imposed in 1962, remains in effect, any ship that docks in Cuba cannot enter the U.S. for six months unless it has a U.S. waiver.
But there are several factors that befog the outlook for the deepwater port and free-trade zone. Cuba faces competition as a maritime transshipment hub. Moreover, Cuba faces new risks. For the second time in a generation, Cubans are watching with trepidation as a major patron stumbles. Before, it was the Soviet Union, whose collapse sent the socialist island into a tailspin in the early 1990s. Now it's Venezuela, which totters as the price of oil, its major source of income, plummets.
To read more, click HERE.