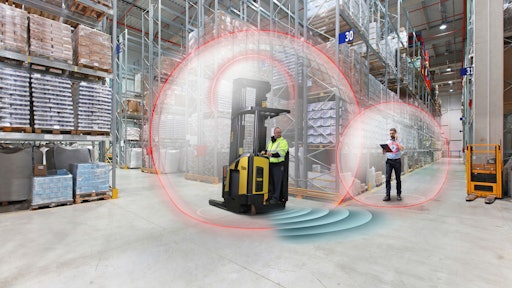 Yale Lift Truck Technologies
Yale Materials Handling Corp. announced a rebrand to Yale Lift Truck Technologies, to further reflect the company's focus on technology-enabled lift trucks.
"Warehouses face a tough outlook, with persistent labor challenges threatening productivity and risking safety incidents. But when operations look to suppliers for help, they're met with complacency and rigid terms based on what's best for the factory – not the needs of modern warehouses," says David Furman, president, marketing, strategy and business development, Yale. "We think it's time warehouse operations rethink what they expect from lift trucks, technology and suppliers. That's why we've invested in a more creative approach built around the customer, engineering lift trucks as smart technology foundations and bringing innovations to market, faster."
From Yale:
The updated brand reflects strengths at all levels of the organization, with independent dealers empowered to provide a seamless, responsive customer experience and the factory developing industry-leading lift truck technology solutions.
The

Yale

focus on research and development and technology integration has an established record of bringing technology to market quickly, including commercial deployments of industry-first operator assistance technologies, hundreds of robotic lift trucks and advanced electric power options.
The rebranding also includes an updated logo that reflects the capacity of technology to push material handling operations forward. The logo features the same iconic "

Yale"

text, but with the addition of a box made of arrows that indicates the movement of lift trucks and products in the warehouse and the brand's role in advancing the industry and helping customers grow.