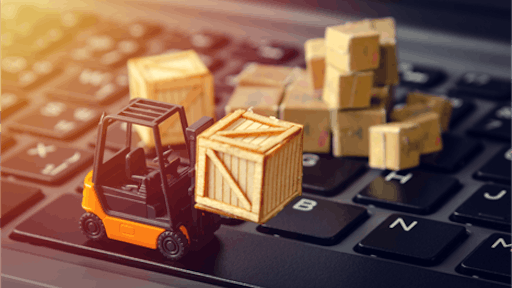 Amconsoft stock
Let's be honest, supply chains are messy. There are shortages galore (think semiconductors, lumber, resin, just to name a few), there are more job openings than there are workers filling them, flights are being cancelled, rental cars are scarce and consumers have already started their holiday shopping… and it's August!
"By the time students receive their first homework assignment, retailers have already moved on to the next season, swapping out school supplies for Halloween and the holidays," writes Stefany Martin, head of partnerships and alliances from Slync.io, in this contributed byline.
Not to mention that this hurricane season is already shaping up to be an active one, with a predicted 20 named storms.
When will this charade end?
According to an Alignable study, 76% of all small businesses fear that Delta Variant surges will hurt their recovery.
And, 75% of those surveyed in the latest Inmar Intelligence report are already seeing product shortages while shopping, which means, yes, consumers are beginning to stockpile again.
Meanwhile, retailers are moving up their shipments this year as part of their risk mitigation strategies to ensure that sufficient inventory will be available during the holidays, according to the monthly Global Port Tracker report released by the National Retail Federation and Hackett Associates.
How much more can our nation's supply chains take before they snap?
McKinsey & Company's recent research found that over a 10-year period, firms may lose 42% of their annual profits due to disruptions.
This brings to the surface the topic of supply chain visibility – what it means to "see" ahead, plan, prepare and act accordingly.
Gartner reports that 87% of supply chain professionals plan to invest in resilience in the next 2 years. An Everstream Analytics survey also revealed that 57% plan to implement proactive risk management within the next 12 months.
Companies are rushing to implement cloud-based solutions, supply chain visibility, digitalized planning and more. They're relying on real-time data, emerging technologies and hyperconnected supply chains to keep disruptions at bay. They're implementing programs that upskill and reskill employees, and preparing for what could become a very interesting peak season.
Supply chains are messy, no doubt. But, they're strong, resilient and run by very smart, passionate people. They've endured the Coronavirus disease (COVID-19) pandemic, learned from mistakes, implemented new technologies and processes and continued onward and upward. They've kept sustainability top of mind, and continue to power forward with strength, durability, visibility and endurance.
While the state of our supply chains may worsen a bit, thanks to impending disruptions, they will recover and come back stronger than ever!