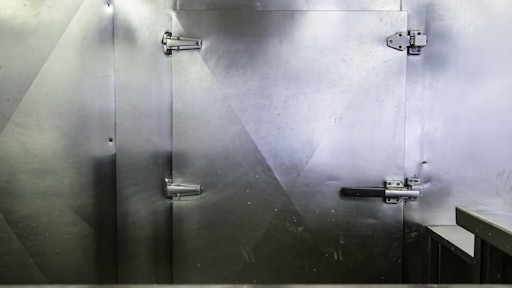 Getty Images
Agile Cold Storage, LLC announces the start of construction on their first cold storage warehouse in Georgia. The 150,000 sq. ft. facility, easily accessible from I-985 & I-85, will open Summer of 2021. 
Agile's experienced team is led by Don Schoenl, the former president of Nordic Cold Storage and chairman of the World Food Logistics Organization. Their veteran team has approximately 200 years of combined experience and includes experts who previously worked with the leading temperature-controlled warehousing companies in North America.
"Our business plan does not revolve around us being the biggest player in the market. We simply strive to be the BEST. To be agile, we will continue to empower our highly motivated team members and support them with the best automation and technology tools. We will always be easy to do business with and take the responsibility of being the final link between our customers and their customers very seriously. We are excited to start our journey and appreciate the support of all our stakeholders." said Don Schoenl, President & CEO.
"With its entry into the Georgia market, Agile has taken the first steps toward realizing our strategic vision of advancing the temperature-controlled warehousing industry," said Ari Gendason, CGC's Chief Investment Officer. "We look forward to supporting the Agile Team and our valued customers by bringing state-of-the-art cold storage solutions and superior service levels to all major U.S. markets in the months, years and decades to come."
"It is a privilege to partner with Don and the Agile Team again to deliver best-in-class services to our customers", said Matt Carbone, AIMPERA's Managing Partner. "We are committed to building an enduring business supporting the essential food cold chain through long-term partnerships with our Valued customers."