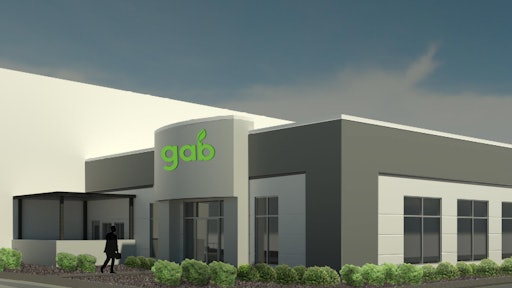 A M King
A M King is constructing a new 45,590 square foot distribution center for GAB Operations in Laredo, TX. The new facility will provide increased cold storage capacity for fresh produce, serving as a hub for GAB's U.S. and Canadian customers. The space is aimed to be completed by October.
The new facility will include designated spaces for trucker drivers and dock employees to help create a single flow through the space. In addition, the space will allow employees to social distance more easily as the Coronavirus disease (COVID-19) pandemic continues on.
"We're happy to be working with another prominent produce company in Laredo," says Dan Crist, A M King Vice President. "Our food industry expertise, coupled with our track record of successfully completed cold storage and distribution facilities, places us in a great position to design and build this project, and serve as a resource for a new international client."
Per A M King:
The scope of work on this project includes 7,717 sf of refrigerated spaces ranging from 34-45 degrees; a 13,030-sf, -10-degree freezer; 2,502 sf of 75-degree dry storage; 10 dock positions and 4,570 sf of office space. In addition, there is 82,000 sf of concrete truck apron adjacent to the building.
The exterior of the warehouse will be constructed using Insulated Metal Panel (IMP), but the office section will utilize an EIFS/Stucco finish and a decorative metal accent panel system.