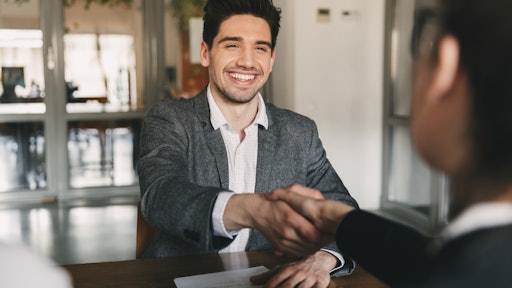 Drobot Dean
Leonardo Tarriba Steps into Role as FPAA Chairman During Annual Membership Meeting
Members of the Fresh Produce Association of the Americas (FPAA) held their annual meeting on Sept. 29, 2020 in a virtual conference for members. This year the FPAA welcomed a new chairman, chairman-elect, and several board members. Scott Vandervoet from Vandervoet & Associates completed his term as FPAA chairman and will now hold a two-year position on the board as past chairman. FPAA members elected nine distributor directors and two associate directors to the FPAA board.
The distributor directors starting a two-year term are: Bobby Astengo of Peppers Plus; Gonzalo Avila of Malena Produce; Jaime Chamberlain of Chamberlain Distributing; Martin Ley of Shipley Sales; Matt Mandel of SunFed; Jose Antonio Martinez of Divine Flavor; Eric Meyer of Prime Time; Bert Monteverde Jr. of H.M. Distributing; and Lesley Sykes of The Sykes Co.
Re Fresh Expands Team with Produce Industry Pros
Re Fresh, launched in August by produce industry veterans Doug Fisher and Joe Cimino to reimagine the produce procurement experience, has expanded their team by hiring seven accomplished produce industry professionals. Jamie Corn, Janette Gomez, and Joey Eubanks join the team as Business Development Executives. Jamie Corn brings with her six years of produce industry experience in account management, purchasing, sales, and logistics. Janette Gomez brings 16 years of produce industry experience in account management, purchasing, and sales to the team. Joey Eubanks comes to Re Fresh with 17 years of experience in account management, purchasing, sales and shipping.
Papa John's Appoints Ann Gugino as Chief Financial Officer
Papa John's International, Inc. today announced the appointment of Ann Gugino as chief financial officer, effective today. Steve Coke, who has been serving as interim principal financial and accounting officer, will continue in his role as vice president of investor relations and strategy.
Gugino joins the company from Target Corporation and brings over 20 years of financial management, planning and strategic expertise. As a key member of Papa John's Executive Leadership Team, she will help build and implement the company's long-term plans for profitable growth and shareholder value creation.
Pete's Hires Jeff Mendelsohn as Foodservice Sales Manager
Pete's, a produce company specializing in hydroponically grown lettuce and cress varieties available across the nation, has hired Jeff Mendelsohn as Foodservice Sales Manager.
Mendelsohn brings with him nearly fifteen years of sales experience and holds a B.S. in Business Administration from the University of Colorado at Boulder. In this new Foodservice Sales Manager role at Pete's, Mendelsohn will primarily be responsible for the management of existing foodservice accounts as well as growing the channel through the development of new foodservice business relationships.