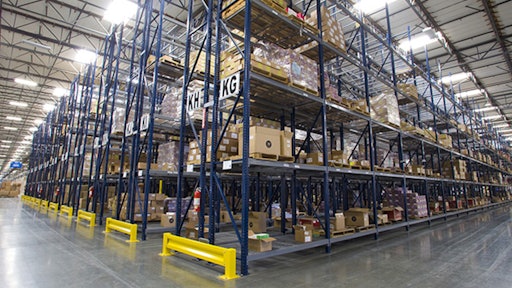 Ware2Go
Companies that outsource fulfillment can considerably reduce their capital expenditure, mitigate risks and increase operational speed-to-adapt. Even more, outsourcing logistics allows brands to focus on revenue drivers such as product innovation and growing sales channels. As described, the business case sounds compelling. Why wouldn't you want to reduce risk and increase top line growth?
Finding a quality outsourced warehouse provider that can accommodate product needs, service all sales channels and reach all customers is difficult, especially if you're not attuned to what "great" looks like in the warehousing and fulfillment space. And, once you find a quality provider, it's often hard to get their attention unless you are a large merchant with substantial shipping volume.
SMBs often struggle to get the best SLAs
Small and medium-sized businesses (SMBs) may outsource warehousing to third-party logistics (3PL) companies. But, the service level agreements (SLAs) they get are often less aggressive than those provided to firms with greater scale.
Traditional 3PL warehouses might consider a business that ships less than 100 orders a day as a C-list customer. In that case, the 3PL warehouse might only guarantee 90% on-time fulfillment performance during negotiations, if they guarantee performance at all.
Yet the industry standard for on-time fulfillment – one of the most important SLAs, often required by e-commerce marketplaces – is 95%.
Such SLAs lay out agreed-upon fulfillment timelines. For example, if you get this order in by X time, we'll have it out by Y time.
Other top SLAs SMBs should focus on include:
Fulfillment accuracy, which measures the extent to which customers actually receive the products they order – and in the right quantities;
Dock-to-stock time, which is the time between the product's arrival in the warehouse and the time it is stored to fulfill outbound orders; and
Cycle count accuracy, which is the extent to which the warehouse management system reflects the products that are physically there.
Top-tier performance requires serious partner vetting
Strong partnerships enable SMBs to get the best performance and experience from their warehouse partners.
And, finding great partners starts with SMBs doing their research – a lot of it. We often hear from merchants that they didn't realize how much detail goes into choosing the right warehouse and fulfillment provider for both short- and long-term needs. Learning to "talk the talk," understand the pricing model and planning for the day-to-day management can be an overwhelming task, especially when your main focus is on growing your sales channels and not warehousing operations.
It's also important to understand and ask potential warehouse partners about their key performance indicators (KPIs) and adherence to SLAs. Understanding their on-time fulfillment performance, pick-and-cycle count accuracy, and dock-to-stock times helps SMBs understand a warehouse partner's ability to execute.
A visit to the warehouses SMB goods will be stored in is also an absolute must. We handle this step for our clients. During our warehouse visits, we go through a 100-item checklist to ensure they are a good fit. We objectively address topics such as the following:
Does the warehouse have thorough security processes and contingency plans?
Do they show indicators of being well managed and detailed in their work?
Do they have strong safety measures in place?
Considering culture is also extremely helpful in vetting potential partners. When walking around a warehouse, note whether associates are smiling or if they seem miserable.
Staff tenure also speaks volumes. High turnover signals that there are issues with management and employee morale. When you've got people who just don't care handling your product, customers get the wrong items, and inventory walks away. Conversely, high employee morale leads to people taking pride in their work.
The financial stability of warehouse operators is also key. An SMB needs to know that its partners are going to be viable for the future. Knowing how to gauge if they have solid financials is so important – especially in the current economy.
Partner onboarding and ongoing communications are vital
When outsourcing fulfillment, it's important to understand who will manage the day-to-day warehouse processes and what level of service you'll receive. SMBs want to ensure that they have a dedicated contact with experience managing fast-paced warehouse fulfillment.
Good partners are dedicated to onboarding new merchants quickly and training the team on specific product and transportation needs. Communication is key, and often the differentiator between simply a vendor and a real partner. It's important that a team of OPEX (operations excellence) managers provide daily oversight, consulting both the merchants and warehouses on issues and strategic initiatives.
Finally, it's ideal to establish a monthly check-in cadence to review KPIs and SLAs, working together to identify areas of improvement and opportunity.
Everybody benefits when logistics partners collaborate
Strong warehouse partnerships allow for greater responsiveness to customer needs. That can add up to new opportunities for warehouse providers and SMBs.
When logistics teams build a collaborative partnership, they can work toward mutually beneficial solutions, and that's why it's so important for SMBs to select the right warehouse partners. If SMBs can't get their products to their customers quickly, they lose business. But, when SMBs outsource distribution to competent, customer-centric 3PLs, they can focus on core competencies and rest assured that their warehouse partner will meet their warehouse needs.