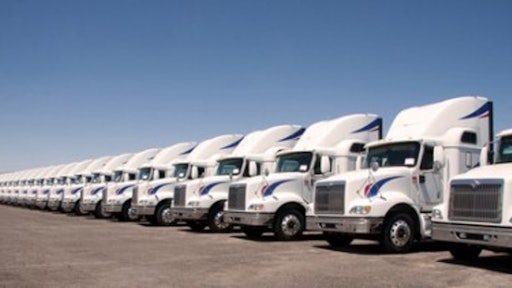 Getty Images
The summer peak season created spot market volatility without much disruption to contractual service levels. However, the gap between spot and contract rates is still large and driving downward pressure on contract rates, according to recent Arrive Logistics data.
"Rate pressures eased in the weeks following July 4th as seasonal demand slowed and shifted; however, a few pockets are still experiencing challenging capacity conditions. This is particularly true for reefer equipment, which has seen rising rates in recent weeks," outlines the report. "The economy shows signs of easing inflation, and consumer spending remains stable, an encouraging trend for future freight demand."
Key takeaways:
Market conditions have continued to follow a more normal seasonal pattern in Q3.
Rates eased in the weeks following July 4th but are beginning to tighten in certain regions as produce seasons shift and back-to-school shopping begins.
Tender rejection activity below 4% illustrates historically strong contract compliance and carriers' continued appetite for accepting nearly all contract freight despite increased spot activity.
The gap between spot and contract rates for van and reefer equipment has closed to $0.48 and $0.46 per mile, respectively, meaning downward contract rate pressure should continue.
Large numbers of authority revocations continue; there has been a negative net change in the carrier population in nine of the last ten months as revocations outpace new entrants.
Trucking employment took a big step back over the past two months, falling by nearly 5,000 jobs to the lowest levels since last fall.
The manufacturing sector was expected to be a key demand driver in 2023, but new orders just contracted for the eleventh straight month, increasing potential downside demand risk.
The National Retail Federation reports that year-over-year retail imports are trending in the right direction and should be positive by year-end after peaking in August.
Consumer spending remains stable, supporting healthy freight demand. The risk for impact from student loan repayments is likely limited to younger, lower-income consumers.
Shippers can expect conditions to get tighter as it gets closer to Labor Day.
Carriers continue to raise rates to cover the conversion gap.
Carrier margins are still getting squeezed.
Though the outlook for retail import volumes is promising, ongoing contraction in the manufacturing sector remains a concern.
The spot-contract gap remains elevated, which should result in deflationary pressure on contract rates.