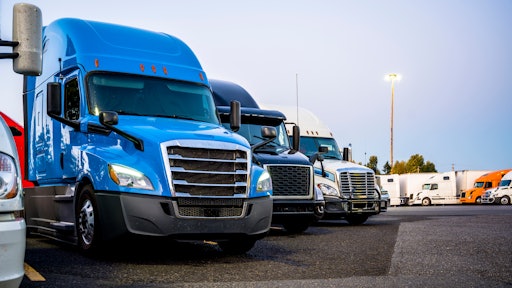 vit AdobeStock_305392012
The Shippers Conditions Index (SCI) outlook is a bit stronger than the prior forecast with uninterrupted positive readings well into 2024, according to new stats by FTR.
"Declining active truck utilization, lower truck rates, and improving rail service should all help shippers experience more favorable conditions going forward. These factors are expected to remain in place through 2023 before starting to swing back toward carriers next year. The improvement will be a welcome respite for shippers who faced higher rates and capacity shortfalls coming out of the COVID-19 pandemic in 2020 and 2021," says Todd Tranausky, VP of rail and intermodal at FTR.
From FTR:
SCI jumped to 10.32 in December from November's 3.0 reading. The huge drop in fuel prices in December supercharged what were already strong market conditions resulting in the highest SCI reading since May 2020.

Even eliminating the strong impact of dropping fuel prices, the December SCI, with a very favorable environment for shippers in terms of freight rates, capacity utilization and volume, would have been the best since the May 2020 reading.