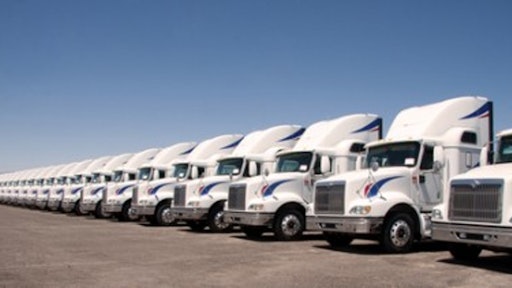 Getty Images
Echo Global Logistics, Inc. introduced EchoInsure+, a new, integrated, full-coverage cargo insurance product offered exclusively to Echo clients.
"We're very excited to now offer full value shipment insurance for our clients," says Doug Waggoner, CEO at Echo. "EchoInsure+ provides the protection our clients deserve at an affordable cost, saving them from financial loss or lengthy claims processes."
"EchoInsure+ represents an often-requested addition available through our innovative technology, EchoShip, offering unique coverage our clients can rely on," adds Dave Menzel, president and COO at Echo. "As with all of our easy-to-use technology, it is supported by our experts who are available around the clock to meet all of our clients' transportation needs."
From PR Newswire:
Through a partnership with Falvey, EchoInsure+ enables clients to access best-in-class protection for their LTL shipments through both EchoShip, Echo's proprietary online shipping platform, as well as Echo representatives.

Key benefits include claims paid in as fast as 10 days, zero deductible up to $10,000, a broad protection plan with fewer exclusions and full value coverage not limited by specific carrier liability. Without utilizing EchoInsure+, shippers run the risk of assuming financial responsibility past limits set by carriers, facing potential exclusions for loss and damage as a result of external factors or Acts of God, and waiting as long as 120 days for claims resolution.

With EchoInsure+, Echo streamlines the process for booking supplemental cargo insurance at the time of load booking, thereby increasing efficiency and, if necessary, providing a smoother claims process with faster resolutions for clients.