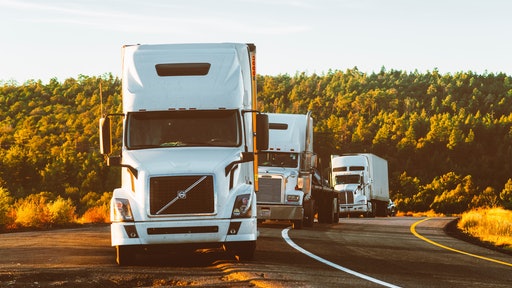 Pexels
In the last year, the logistics industry has been defined by staggering shortages, backlogs and disruptions fueled by the ongoing effects of the pandemic. Supply chain bottlenecks have been rampant due to increased consumer demand, scarcity of essential goods and spikes in freight rates. Nearly every business has been affected by these disruptions, with over 60% of small business owners saying they've had to adjust their supply chains. Nearly half reported that supply chain disruptions are making it difficult to keep up with consumer demand. In turn, individual consumers are paying higher prices and encountering shortages of goods and essential items like food.
On top of these challenges, the American Trucking Association estimates the logistics industry will face a shortage of over 800,000 drivers. To overcome this shortage, the industry must attract as many as 1 million drivers by 2030. And although the driver shortage has drawn plenty of attention in the last two years, the pandemic was not the genesis of this crisis. Rather, the driver shortage continues to be propelled by an aging workforce, with the average age of truck drivers being 46 and demanding work conditions. Drivers, particularly long-haul drivers, experience exhaustingly long work hours and inefficient operating procedures, such as requesting and managing finances manually from the road.
As the industry that keeps America moving, we must take immediate steps toward change and pivot procedures to better support existing drivers while attracting and retaining more drivers. While right-sizing an industry-wide need won't happen overnight, we can take immediate steps to improve conditions and help future-proof the supply chain. One way to do this is with technology.
Smart digital tools can optimize processes that increase efficiency, boost the driver experience and ultimately improve revenue margins. Although the supply chain and its critical truck drivers have historically been underserved by solutions that address their specific needs, new tailor-made tools are emerging that can help ease driver challenges, support long-term job satisfaction and retention and help prevent future driver shortages.
Understanding drivers
To successfully attract and retain drivers, fleet owners, carriers and other trucking companies must adapt to meet the needs and desires of younger drivers. As Millennial and Gen-Z generations, these drivers are overwhelmingly tech-savvy and expect innovative tools at their fingertips. Gen-Zs are "digital natives," meaning they have been deeply influenced and are entrenched in the modern technology landscape. To attract this new era of drivers, we must understand what they want in terms of solutions, how they use technology, and how the supply chain can benefit from adopting this tech.
What new drivers want
Young drivers entering the industry are accustomed to social media apps and consumer-facing technology tools. The industry needs to meet this demographic where they are technologically, starting with recruitment. A company's tech investments need to begin at the recruitment process, with online listings and digital application portals that are easy to use and answer all questions in one place, as young drivers are unlikely to complete traditional pen to paper applications.
Next, focus on using tech as a resource to make the on-the-road experience easier and more efficient. Look to adopt various tools, from in-vehicle technology, such as self-driving trucks, to driver apps, such as tailor-made payment management platforms. Embracing a combination of solutions can bring much-needed support for drivers by breaking away from tedious manual processes while also allowing businesses to address risk management, data quality and secure financial management – ultimately serving all players in the ecosystem.
Lastly, it's essential to consider how technology can provide perks that enhance drivers' work-life balance and positive work culture. Businesses can opt to give drivers unlimited data plans to listen to their choice of music and podcasts while driving and stream enjoy their favorite shows and movies through streaming services when off the clock. To further support health and wellbeing, companies can invest in smartwatches to help drivers stay active and monitor their steps, heart rate and sleep while providing incentives to keep drivers motivated.
Benefits for existing drivers
While these digital tools and perks help attract new drivers, their benefits are also felt among existing drivers through time savings, efficiency and safety.
For example, drivers that have worked in the industry for many years are likely familiar with tedious, manual paperwork and payment processes that are slow and inefficient. By embracing smart apps, like digital payment platforms that are easy to use and mirror consumer platforms, drivers can make payments in a fraction of the time. From a back-end business perspective, digital tools can lead to better data capture, automate tasks like payment and invoicing and drive revenue.
Beyond modernized payment processes, digitizing where possible is an effective way to create efficiencies for drivers and make their lives easier on the road. Tech adoption is also a strong way to future-proof the industry as it provides the advantage of more innovative and agile operations.
The future of the industry
If we are to meet the benchmark of 1 million drivers by 2030, we must adapt to meet the evolving needs of current and emerging drivers while simultaneously improving the efficiency of the supply chain. The driver shortage is a complex challenge that will require many solutions working together. By leveraging the tech solutions available in the market, the industry can make strides towards meeting drivers' needs while creating better recruitment and retention processes and ultimately propelling the industry forward in modernization.