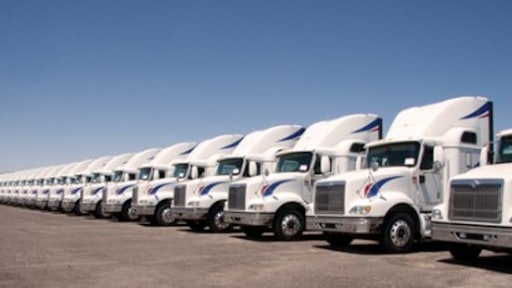 Getty Images
There's no denying that the Coronavirus disease (COVID-19) changed so much of our daily lives, including where and how consumers purchase their food and beverages (F&B). Adoption of non-traditional food distribution models, including decreasing demand for restaurant-based food, while direct-to-consumer delivery from online retailers skyrocketed – has forever impacted distributor operations.
F&B distributors that focus on delivering the last mile t restaurants, hospitality companies or grocery stores faced a major upheaval as the pandemic progressed. For years they built their business on relationships, as long-established sales reps and drivers counted on institutional knowledge about the types of products their customers wanted and the delivery timeframes that worked best for each. Plus, many distributors still used manual and paper-based processes for building routes and managing deliveries.
Even though these antiquated practices worked well enough pre-pandemic, COVID-19 placed a spotlight on deficiencies that have a real impact on distributor revenue and their customers' experiences. For example, sales reps often lacked visibility, resulting in uncertainty about whether the right products were being delivered at the right time. Warehouse staff couldn't work efficiently as delayed delivery of orders could leave them idle for part of a shift. And merchandisers wasted time driving to and from distribution centers to pick up their work orders each day.
Staying competitive in a dynamic market
Anyone working in the F&B business knows how competitive it is. Even the slightest changes in the quality of products, missed delivery windows, and incorrect orders will result in customers moving to a new distributor. Add that to the fact that consumers are now used to instant gratification – shopping online and receiving exactly what they want the next day or even same day – and the competitive pressure increases exponentially.
Instead of waiting for a sales rep to visit in person, customers want to go online, place their orders, and immediately know when the products can be delivered. When the orders are en route, they look for communications – whether it's a phone call, an email, or a text – to alert them of the delivery arrival time so workers can be on standby to unload the day's order and have a check ready if COD payments are required.
Distributors also need to be able to adjust to a dynamic market, since their mix of business has likely changed with hospitality businesses, restaurants and education institutions scaling back orders and retail stores seeing greater consumer demand. And they may have to build new operating models to support the growing desire for online purchasing and delivery.
Another consideration that has become more apparent in the last few months is the soaring prices of gas, which directly impacts delivery costs. Just last spring, gas prices averaged about $2.78 a gallon nationwide. Fast forward to today, and the cost has surpassed $4.25 a gallon in most states. For distributor fleets that drive thousands of miles a day, these costs add up and cut into profits. Even though distributors have route accounting systems that can calculate the cost and profit on goods delivered, there are a lot of considerations – like the gas prices, traffic patterns, cost of labor and the fixed and variable costs of the vehicle – that are not factored in. Without visibility into these variables, it's impossible for distributors to truly know the cost of their operations and make changes to improve margins.
Digitization delivers a competitive advantage
Every day, more technology is being used throughout the F&B sales experience. Sales reps rely on iPads that automatically send orders back to the office and customers place orders on the distributors' websites. But more automation is needed in the post-sales process.
Distributors need to eliminate their antiquated manual processes and bust through the silos separating sales, delivery, and merchandising. They must remove common bottlenecks and increase visibility across all operations. And they must be flexible enough to address the constant changes in the marketplace.
The only way this can be accomplished is by digitizing operations. With the right tools in place, distributors can improve warehouse planning, automate repetitive tasks, overcome supply chain hurdles, optimize revenue by making better decisions faster and enhance the customer experience.
If you haven't already considered a digital transformation strategy for logistics, now's the time to start. Here are five tips that can help your distribution business build a competitive edge in a highly dynamic environment:
Futureproof with software-as-a-service (SaaS). With SaaS-native solutions, providers handle maintenance and regularly make enhancements to improve your capabilities, leaving distributors free to manage their business instead of having to continually patch and upgrade software onsite.
Integrate, not separate. The distribution process is intertwined from sales through delivery, so any technology used to manage it should be integrated as well. Choose delivery management software that integrates seamlessly with the existing software stack, offers robust features that cut through the complexity, and enables the discovery of new efficiencies. And ensure that the software you choose enables you to calculate the total cost to service a customer across sales, merchandising, and delivery.
Shoot for the clouds with last-mile optimization. Cloud-based platforms make it much easier to connect dispatchers, sales reps, merchandisers, delivery teams, and others. Cloud platforms should enable hybrid routing to maximize flexibility and streamline route planning in real-time. Done right, the c-suite, managers and employees will gain true visibility and keep customers happy.
Put the customer experience first. Consider what's most important to customers, whether it's a requirement for specific delivery windows, the ability to order online or the need to get products on the shelves quickly. The ability to meet customers' unique needs accurately and efficiently will increase loyalty, which means more sales and bigger profits.
Achieve perfection with artificial intelligence (AI). Instead of best-effort planning, look for solutions that leverage AI for dynamic modeling. AI can help derive insights – such as total cost of delivery per case, the best hybrid routes, or how to adapt to supply chain problems – that can factor in important variables such as gas prices and traffic.
Distributors can't continue to operate their businesses as they did prior to the pandemic without sacrificing the ability to grow and improve profitability. By undertaking a digital transformation, distributors can increase visibility into operations, gather insights on ways to remove common inefficiencies or uncover new opportunities to pursue. Done the right way, distributors have a strong upside potential to serve more customers, better, each day and build a foundation for a successful, efficient future.