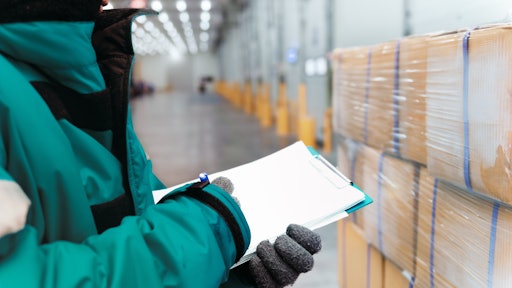 AdobeStock_252296405
Companies in the cold food and beverage industry are feeling the heat from a number of market factors, including significant growth in e-grocery and e-commerce demand, rising energy prices and expensive real estate decisions to bring them closer to where people shop. At the same time, they are under pressure to reduce costs and be more energy efficient. Making changes in how companies manage their fleets can pay off – both in terms of environmental sustainability and business ROI.
Right-sizing your fleet
A critical place to start in working toward a more sustainable fleet is to right-size your fleet. Companies need to understand both the power needs of today and the impact of future growth, including the addition of new lift trucks and batteries.
First, to understand present day power usage, companies should conduct power studies to baseline their vehicles' energy requirements and produce reports such as vehicle energy consumption, battery utilization and system health. This will help them understand how much power they need based on the number of vehicles in their fleet. Purchasing correctly sized batteries will result in less time spent charging and changing batteries and more time working.
There are Internet of Things (IoT) solutions that let companies automate the power study process and simplify the selection process with system design modeling, so that they can customize and compare battery and charger systems based on their individual fleet needs. This is akin to "try before you buy" to ensure that the motive power assets (batteries and chargers) companies purchase will be the best fit for their fleet in terms of cost efficiency and performance.
Once companies have a good handle on their current power usage and needs, it's important to factor in future demand and ensure room for growth as their business evolves. Fleet managers should ask themselves how they see their business growing two years from now, five years from now and beyond, to ensure they have the right number of lift trucks to manage the demand and the right power solutions to power them.
Finally, companies need a way to manage and monitor their fleets over time. Some IoT solutions also have the ability to manage motive power assets, so that managers always know where their batteries and chargers are and when they last reported to the cloud to ensure that they are receiving current data for making intelligent decisions. The monitoring piece is also critical -- companies need an enterprise monitoring system to ensure fleet uptime with actionable data that can help them make real-time decisions to optimize the long-term performance of their fleets.
Quality matters
When it comes to cold storage, battery quality is essential to success. Look for batteries with cold storage-specific features that can mitigate the capacity loss that comes from cold storage demands. While lithium batteries are growing in popularity and have many good uses, they don't perform as well as lead batteries in cold storage applications without the addition of expensive heating packages. Companies looking to operate more environmentally sustainable fleets should also take into consideration whether the batteries are fully recyclable at end-of-life.
Having the right quality battery is the first step. It's also important to ensure proper battery practices, so that batteries aren't spending too long in the freezer and losing efficacy.
In a nutshell, companies should look for high-quality power solutions that can withstand low temperatures and still perform with high efficiency and minimal downtime.
Get charged about chargers
Chargers can be an overlooked area, but like batteries, they are critical to operational efficiency and fleet sustainability. Look for high-frequency, high-efficiency and high-quality chargers to minimize downtime. How do you know if you're getting an energy efficient charger? Ask for efficiency ratings when purchasing chargers and make this a key part of the buying decision.
These same IoT solutions help measure and model battery options and can also work for chargers and other motive power assets. A complete monitoring system will ensure that companies have the right power solutions providing maximum uptime, which can then be managed and monitored over time to lock in the benefits.
Beyond the fleet
Beyond the fleet itself, there are other things companies in the cold food and beverage industry can do to ensure that they are driving sustainability across their operations. Some additional ideas to consider:
· High-speed doors with adequate preventative maintenance schedules.
· Sufficient good-quality insulation.
· Energy-efficient lighting.
· Sustainable/renewable energy sources such as wind, hydroelectric and solar.
· Regular energy audits to understand energy usage and opportunities for improvement.
Overall, right-sizing their fleets and ensuring peak efficiency will go a long way not only in helping cold food and beverage companies reach their sustainability goals, but also in maximizing their return on investment and setting them up to take advantage of new market opportunities.