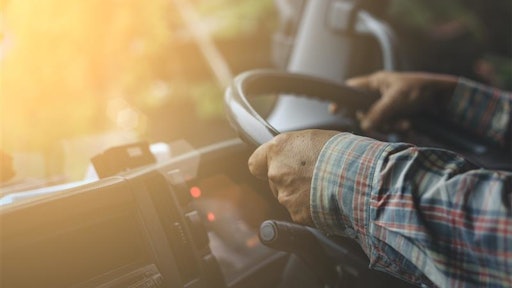 Urupong
In 1997, the Nokia 6110 introduced a built-in version of the arcade game "Snake," creating a path for the more than 1.96 million apps available for download today. In the first half of 2020, more than 18.3 billion apps were downloaded to mobile devices, an increase of 22.8% from the previous year, further confirming the need for relevant, easy-to-use mobile applications.
A quick Google search reveals several articles touting the Top 10, 12 and 14 apps recommended for truck drivers. However, a recent study revealed the national average daily mobile app access rate was just 8.3 times per day. One can reasonably argue trucker drivers are accessing less than 50% of the recommended apps on a daily basis (figuring they access apps relevant to personal and entertainment needs as well). With an array of responsibilities while on the road, truck drivers are often subject to an abundance of mobile apps in order to get the job done.
App fatigue explained
Since 2008, companies have been creating apps to meet customer demands, including rewards programs, online ordering and news sources. Smartphone users saw the appeal in the ability to download apps to fit individual entertainment and consumer needs with the click of a button. However, between the number of apps available and their constant presence via notifications, app fatigue became prevalent and felt by many. Once, the ding of a notification was exhilarating. Now, the ding of a notification is irritating and unwanted.
Drivers feel the same annoyance consumers do. Unlike consumers, who have the ability to delete an app they are no longer interested in, drivers must manage several apps necessary to complete tasks while on the road. This often leads to the confusion, frustration and inability to remain on task among drivers, risking incorrectly completed workflows and company morale.
Apps contribute to workflow risks
When a driver consistently delivers for multiple shippers and retailers, there is an inherent risk for mistakes, including misconstrued delivery times and loads being delivered to incorrect locations. Combine inherent risk with a multitude of notifications coming from an array of apps and drivers feel the stress of meeting demands and timelines set by their customers. In order to combat risk, drivers have expressed the need for all-inclusive apps. By implementing an all-inclusive app, drivers have the ability to focus on what's important, all while maintaining communication with the back office. Consistent communication further advocates for industry advancements, including data that can guide the driver through unforeseeable circumstances and better time management. A true, holistic user experience enhances workflow and reduces risk in the moment and provides guidance moving forward.
Combatting driver app fatigue
Daily, truck drivers are subject to multiple checkpoints throughout their travels, including weigh stations and fuel stops en-route and bill of lading review when they arrive or depart a supplier or retailer. Often, individual shippers, carriers and retailers add mobile applications to benefit company-wide workflow, without much thought toward their carrier partners. While an individual app may benefit individual companies, it increases the number of checkpoints a driver encounters in one trip. Oftentimes, mobile checkpoints contribute to the stress, frustration and burnout drivers experience when delivering product from Point A to Point B. By implementing an interoperable supply chain workflow automation platform industry-wide, driver responsibility would be consolidated into one app, reducing frustration and downtime and increasing productivity and drive time.
On average, a person makes approximately 35,000 decisions per day. Some companies are combining the services of recommended apps, including the ability to locate the best fuel prices, find nearby weigh scales, formulate optimal routes, and even reserve overnight parking, into one, convenient app. While conducive to a driver's needs, all-inclusive apps must tackle driver engagement to remain successful. These activities increase app engagement and deliver a unique user experience all while allowing a driver to sustain his or her workflow. Although a valuable resource for drivers, all-inclusive apps are just the tip of the iceberg when it comes to the number of apps required by individual shippers, carriers, third-party logistics providers (3PLs) and retailers.
The Consumer Brands Association (CBA), alongside shippers, carriers and companies have joined forces to implement a new digital pick-up and delivery standard, thus creating a standardized supply chain workflow automation platform. While the goal of the CBA Contactless Delivery Task Force is to create a contactless industry, it will also play a key role in combatting driver app fatigue by implementing standards to ensure applications are interoperable, reducing the number of applications a driver must deal with on a daily basis.
Until supply chain workflow automation becomes standardized throughout the industry and drivers are introduced to all-inclusive apps, drivers will continue to be responsible for (and download when needed) multiple apps, creating confusion, frustration and overall app fatigue.