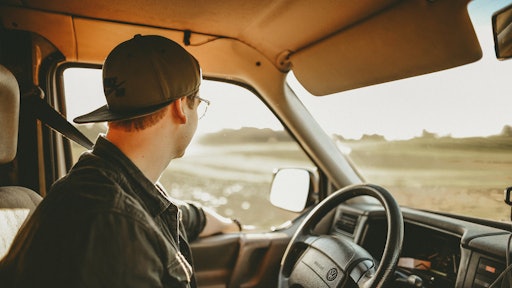 Pexels
Shippers are likely to face additional challenges protecting vulnerable products from freezing this winter, as predictions call for a cold, snowy winter in the northern half of the continent. Combined with additional disruptions from the Coronavirus disease (COVID-19) pandemic, this puts greater pressure on shippers to proactively seek transportation partners capable of ensuring the smooth delivery of water-based goods, especially in freezing temperatures. Water-based goods such as beverages, grocery items, paint thinners, wood stains, pharmaceutical products and more can all potentially be damaged or destroyed if not properly stored and transported throughout the winter.
While a carrier's service territory, solutions, and ability to deliver on-time are crucial, shippers also need consider asset-based freeze protection when looking for a provider during the winter months. Not only should their provider offer shipment freeze protection, they should also provide the necessary infrastructure, technology, and training for handling vulnerable commodities and harsh conditions effectively.
Buyers also need to work with suppliers to ensure they are selecting a transportation provider with a comprehensive protect from freeze offering. Both suppliers and buyers need to hedge against risk, and freeze protection becomes a vital means of doing so during the winter months.
Having a long-term partnership with your transportation provider is critical at this time. Long-term partnerships eliminate the last-minute scramble many shippers often face when adverse winter conditions first arrive. Most transportation providers set their capacity well in advance for their normal customer base, making planning ahead crucial. Shippers that plan ahead will benefit in choosing a transportation provider whose values align with their own in respect to quality customer service and overall results. If this does not occur, they may have to partner with companies that have the available capacity, but which lack the assets and equipment for overcoming winter conditions and truly protecting sensitive shipments.
Not all freeze protection programs are the same. Carriers with true freeze protection invest in infrastructure, leverage technology and emphasize training and accountability to ensure success.
Infrastructure
When a carrier does not have heated equipment and facilities in place, they often have to rely on thermal blankets and the constant movement of freight to prevent shipments from freezing, which can easily lead to an increased risk of damaging products.
True protect from freeze infrastructure involves the use of heated trailers, docks, service centers and warehouse facilities, as well as specialized dock training and the use of temperature-sensitive load planning software, to protect every shipment. This all but eliminates the need for transportation providers to embargo freight or delay pickups due to inclement weather.
Snow and ice take a heavy toll on road conditions and equipment, so attention to matters of common sense safety should be prioritized when choosing a transportation provider. Look for carriers that invest in top-of-the-line safety systems such as on-site snow removal equipment which can quickly and safely remove accumulated snow/ice from trailer roofs. Providers that actively invest in such equipment are more prepared for extreme weather fluctuations while in transit, reducing shipment delays.
Training and accountability
Another important factor in moving freezable freight is personnel training and accountability. Training is essential in ensuring the safe transportation of goods in extreme weather conditions. Drivers and dockworkers are constantly on the move, so it is important they are familiar with best safety practices.
The cost of damaging a customer's temperature-sensitive products cannot be undone. Those handling these freezable shipments should be mindful of the nature of the customer's product. Above all, they also need to closely monitor their own equipment, from tires to tractors and heated trailers, to guarantee they are all road ready. Choose carriers that encourage all of these measures in the winter months.
Technology
The best carriers provide high levels of visibility into the shipment process. Shippers should see everything from the time of pick-up through delivery and track shipments from origin to destination. This customer-facing technology is essential as it ensures that shippers receive advanced arrival notification and advanced delivery notification, preventing customers' goods from being left in the cold.
During the winter months in the northeastern United States, supply chains experience a unique set of challenges. To fully safeguard their products, shippers should consider all of these variables and partner with a transportation provider that brings the right equipment, facilities and people for achieving success. With all of these elements in order, a greater degree of efficiency can be experienced even against harsh winter conditions.