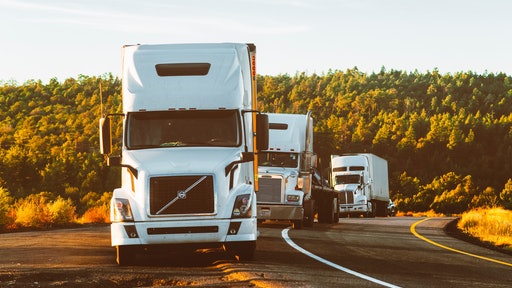 Pexels
There's no better time to start planning for the future of the supply chain than right now. Here's what to expect in the delivery and supply chain industry.
1. The pandemic's influence on buying behavior will continue
Even with the vaccine, the Coronavirus disease (COVID-19) pandemic is still going to continue well into next year, and with it, its resulting changes in consumer behavior. COVID-19 further accelerated the rise of the digital economy, and those changes are here to stay. With this in mind, expect delivery demand to increase even further, therefore businesses will need to find ways to stand out as more and more companies get into the delivery business.
2. Mid-market mergers and acquisitions will increase
Mergers and acquisitions in the supply chain and logistics segments were largely put on hold in 2020 with the inability to see layouts and observe operations in person. However, as vaccine access expands and people can once again meet in person, 2021 will see an increase in mid-market mergers and acquisitions. Whether this is a direct deal or an indirect return to in-person meetings, deals put on hold due to on-premise evaluations should accelerate by mid-2021.
3. Subscription delivery models will gain prominence
Optimal delivery depends on both customer and product, and the ideal method is different for every company. However, one particularly useful delivery model is delivery subscriptions.
By instilling loyalty and providing built-in repeat customers, delivery subscriptions both ensure reliable revenue and increase efficiency.
4. The pop-up retail trend will infiltrate the supply chain
Temporary storefronts called "pop-up" shops have taken retail by storm, especially in urban shopping centers around the holidays. But, in 2021, this trend will make its way to the supply chain network to accommodate increased e-commerce traffic.
5. Retailers will innovate in order to meet delivery demand
Deloitte forecasts that e-commerce sales will grow by 35% during the 2020 holiday season, approaching a $200 billion mark in sales. While this e-commerce growth was already in progress before 2020, the pandemic further accelerated it. This unprecedented growth has left retailers scrambling to meet the increased demand.
In response, facilities to store products, fill orders, and dispatch them have been created, and warehouses and other key elements of the supply chain will continue to develop dark stores -- distribution centers for pick and pack that look like retail stores -- and small warehouse spaces within retail stores to meet fulfillment needs in 2021.
6. Delivery volume will increase exponentially
E-commerce delivery volumes have boomed over the past year, in large part due to the pandemic and the need for a safe way to continue to eat, drink and socialize from home.
In 2021, this demand will continue to increase. As customers get more and more comfortable with delivery, they'll increase their frequency in the areas they're already receiving delivery and will likely branch out into new delivery services as well.
This will lead to shifts across the economy and businesses shift to a delivery-heavy business model. In food delivery, this will mean the rise of combo kitchens and other non-traditional preparation spaces to optimize businesses for delivery. Retailers will likely decrease their focus on storefronts, turning towards micro fulfillment centers and other low-rent options as business shifts to delivery-first.
7. Automation will continue to evolve
Economic conditions in the supply chain favor automation, and the more delivery demand accelerates, the more the need for delivery automation will increase.
Innovations in automation are very promising, but there are also many roadblocks. From government regulation to how to cover insurance for self-driving cars, there is still a lot to be decided. However, the opportunities continue to be there despite the looming challenges, with increased funding for drones and autonomous vehicle companies leading the charge. Shifts in automation will be small, but they will continue to occur in 2021.
In particular, delivery is just beginning this automation shift, and there have been steps both forward and backward in innovations in this area.
It may take a bit longer for automation to take over delivery by storm, but be on the lookout for interesting developments in autonomous vehicles next year.
In the end, we will simply have to see how 2021 plays out. But, one thing's for certain - the beginning of 2021 is likely going to be drastically different from the beginning.