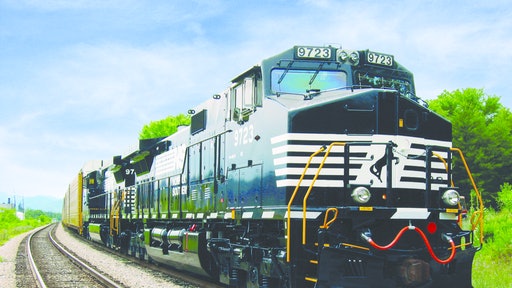 Getty Images
Two weeks ago, U.S. supply chains dodged a rail strike, one that would've embargoed shipments and further crippled global supply chains. These disruptions could have extended beyond the rail sector itself, and affected other transportation modes, primarily trucking, according to Uber Freight, who estimates that even if 20% of rail freight shifted to trucking, spot rates could've doubled in just that short period of time.
"As we've learned from the past two years, the truckload market is very sensitive to disruptions in supply and demand. While spot rates react quickly to such changes, contract rates lag by a few months. Therefore, a disruption of this magnitude would have a direct impact on spot rates," according to Uber Freight.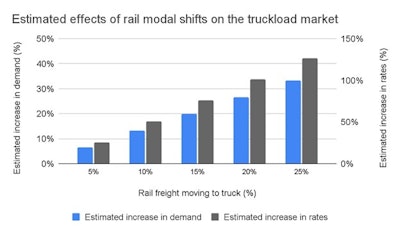 From Uber Freight:
Data indicates that the average weight of a carload is 128,000 pounds and that of an intermodal load is 33,000 pounds. In comparison, the average weight of a truckload is 36,000 pounds. In addition, rail loads travel on average 955 miles, which is approximately 2.6 times more than for-hire truck loads (370 miles). Therefore, it is no surprise that rail moves more than 1.5 -1.8 trillion ton-miles per year, which makes it second after the trucking industry, but still higher than the entire for-hire trucking sector.
According to the Commodity Flow Survey, rail carries about the same amount of freight as for-hire truckloads (measured in ton-miles). If we exclude local hauls (less than 100 miles) and light loads (less than 10,000 pounds, which are likely LTL shipments), rail carries 33% more freight than long-distance for-hire truckloads. Therefore, if 20% of rail freight moves to for-hire trucks, trucking demand would soar by about 27%.
In addition, diesel trucks produce 10 times more CO2 than rail (per ton-mile). Therefore, the total emissions produced by all the truckload freight and 20% of the served rail freight would have increased by 19%.