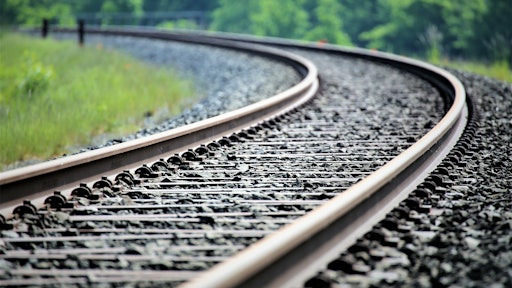 Ulf/stock.adobe.com
The U.S. Department of Transportation's (DOT) Federal Railroad Association (FRA) revealed a total of 45 projects in 32 states, totaling more than $368 million to improve rail infrastructure in the United States. This investment could be an important factor for the United States logistics and transportation industries, as infrastructure in our railroad is at a critical level.
Following the news of the Infrastructure Investment and Jobs Act (IIJA) signed into law in November, TRIP released a study in December exhibiting a need for a 55% increase in investment for road, highway and bridge investment due to the severe nature of infrastructure.
The new projects selected by FRA, named the Consolidated Rail Infrastructure and Safety Improvements (CRISI) program consist of a range of improvements from standard building materials like railroad tracks and bridges to upgrades in technology. Some investments include research into safety standards and trespassing, like the Trespassing Safety Study for Wisconsin's railroads to develop safety solutions for trespassing and grade crossing incidents in two rail corridors in Southeastern Wisconsin. Others focus on increasing capacity, such as in Little Rock, Arkansas, which will add 11,215 feet of track at two locations. The selected projects are broken up into two parts, "rural" and "remaining."
Illinois – Western Illinois Freight Rail Revitalization Project (Up to $1,769,767)
Burlington Shortline Railroad, Inc.
The proposed project will replace two bridges on the Burlington Junction Railroad (BJRY) in Quincy, IL. The two bridges, Ghost Hollow Creek and Curtis Creek, are 100 years old and their replacement with steel and concrete structures would ensure 286,000-pound freight service can continue, thereby improving the safety and efficiency of operations on the Marblehead Spur line. The project qualifies for the statutorily required set-aside for rural investment. The Class III BJRY will provide a 51% match.
Kentucky – The Bluegrass Multimodal Freight Improvement Project (Up to $7,380,600)
R.J. Corman Railroad Company, LLC
This project will fund three improvements to the Central Kentucky Lines railroad (RJCC) between Frankfurt and Lexington, Kentucky. Specifically, it will build a new freight rail-to-truck transload facility just outside of Frankfort, KY, rehabilitate track on the RJCC mainline between Frankfort and Lexington, KY, and make improvements to an existing main yard and transload facility in Lexington, KY, which includes switch replacements, rehabilitated grade crossings and track, expanded transload storage pads, and paving truck and traffic areas. The project qualifies for the statutorily required set-aside for rural investment. The Class III RJCC will provide a 40 percent match.