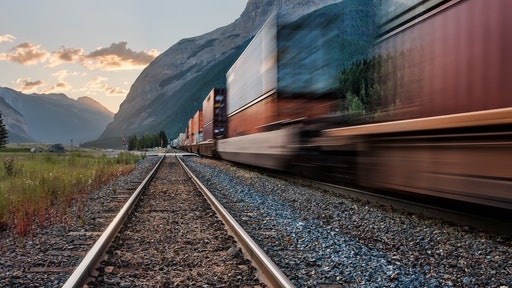 stock.adobe.com
In a survey released by Navis found that the rail industry is looking to prioritize automation and integration of systems. Sixty percent of respondents plan to invest in automation, 58% will invest in enterprise-wide planning and operational systems, while 43% will invest in artificial intelligence and machine learning over the next three years.
Respondents also said that they would automate car and wagon planning and management first (69%), followed by network and path planning (59%) and crew planning and management (54%).
"As the rail freight industry evolves, automation is a clear path to increasing productivity and effectiveness," said Tom Forbes, Head of Navis Rail. "This survey shows us just how motivated companies are to find technological solutions that optimize and streamline their operations."
Sixty-two percent of respondents believe that railways need to automate trains and yards within the next six years to stay competitive with alternative modes of transportation.
With rail executives looking for a competitive edge, many see the benefit in evaluating the systems they have in place and exploring opportunities for improvement to achieve greater efficiency - yet many have a long way to go.
Among the most important benefits for deploying rail planning and optimization tools, better operational control and consistency won out, with improved data quality and business intelligence and increased yard throughput car velocity not far behind.