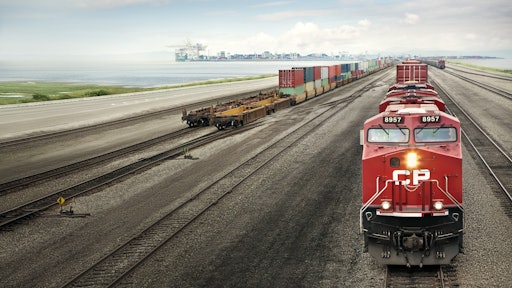 Canadian Pacific yesterday presented a revised, enhanced offer for Norfolk Southern Corp. (NS) that will give NS Shareholders the opportunity to receive for each share of NS $32.86 in cash, 0.451 shares of stock in the combined CP-NS company, and 0.451 of a contingent value right, which will have a maximum value of $25.
CP is committed to this transaction, which would create a true coast-to-coast railway that enhances competition and generates significant shareholder value. To that end, CP has added contingent value rights (CVR) to the offer, which increase the overall value of the offer and also protect the value to NS shareholders going forward.
A CVR is a highly liquid instrument that gives holders the ability to convert to cash at their discretion. This particular CVR protects the holder's value in the event that the value of the stock in a combined CP-NS is below $175 a share at the date of payment. Each CVR would entitle the holder to receive a cash payment from CP equal to the difference between the CP-NS share price during the relevant measurement period and $175 per share (with no payment in the event CP-NS share price is above $175), up to a maximum value of $25 a share.
Under the CP proposal, the measurement period would begin on or about April 20, 2017 and would end on or about Oct. 20, 2017 with shareholders receiving their cash payment on or about Oct. 25, 2017. In the event of a full CVR payout, the total cash payment would represent an additional $3.4 billion and CP is confident it would maintain an investment grade rating.
Details of the revised offer are provided in an investor presentation posted to CP's website at www.cpr.ca/en/investors.