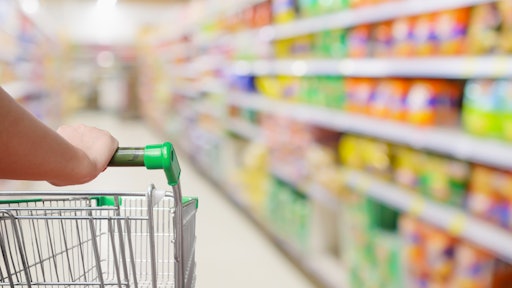 Piman Khrutmuang - stock.adobe.com
Instacart and 7-Eleveny announced a new collaboration that brings same-day delivery to customers, often in as fast as 30 minutes. Together, Instacart and 7-Eleven now offer delivery of thousands of convenience, alcohol and grocery items from the store to customers' doors in participating pilot markets. The multi-phased launch is live in more than 750 stores in Dallas, Miami, Baltimore, Washington D.C. and the surrounding areas, with plans to expand nationally to more than 7,000 7-Eleven stores across the U.S.
"We're excited to introduce 7-Eleven as Instacart's first national convenience store partner. 7-Eleven is a beloved, generational brand with a deep legacy. Most of us grew up with a 7-Eleven in our neighborhood and probably remember our first Slurpee drink. They're the world's largest convenience retailer, and are known for delivering consumers an around-the-clock accessible, convenient and affordable experience anytime, anywhere," says Nilam Ganenthiran, President of Instacart. "We know that sometimes people need a full fridge and pantry restock, and other times they simply need a couple of items quickly. Whether it's a late-night snack or batteries for the TV remote, by partnering with 7-Eleven we're able to help even more consumers get exactly what they need, when they want it, from the retailer they love."
"7-Eleven got its start 93 years ago because of its forward-thinking innovation that forever changed the way people shop," says Chris Tanco, Chief Operating Officer at 7-Eleven. "Our success then, and today, is built on continued innovation that ensures we continue offering our customers exceptional products and services when and where they want them. Adding 7-Eleven to Instacart's platform was a logical step – we are able to offer even more customers the 7-Eleven conveniences they know and love."
Through the new collaboration customers will have access to a variety of 7-Eleven products for delivery, including pantry staples like milk, bread and eggs, alcohol, snacks, over-the-counter medicine, energy shots and drinks and more. 7-Eleven delivery via Instacart is available as early as 8 a.m. and as late as 10 p.m., with expanded delivery windows launching in the months ahead.