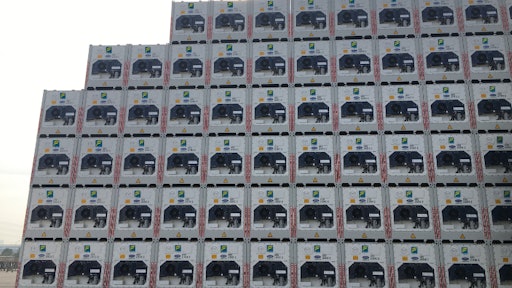 Carrier Transicold
In response to increasing global demand for refrigerated shipping, Florens Asset Management Company Ltd has expanded its refrigerated intermodal container offerings with an order of 5,000 Carrier Transicold PrimeLINE units, citing industry-leading energy efficiency and reliability of the model. The leasing company, which services the world's top 20 shipping companies, has selected Carrier Transicold as its preferred partner for refrigerated container units. Carrier Transicold is part of Carrier Global Corporation.
"To date, most of our fleet offerings were containers for dry intermodal shipping," said Mr. Owen Chan, vice president, Florens Global Technical and Operations. "After receiving feedback from customers asking for refrigerated container options, we turned to Carrier Transicold because of their industry reputation for producing and servicing energy efficient container units that stand up to rigorous transit."
PrimeLINE units are regarded for their best-in-class refrigeration performance and industry-leading energy efficiency, including rapid temperature pull-down, tight temperature control, high air-flow performance and low cost of ownership. Today, there are more than 1 million Carrier Transicold refrigeration units installed helping to preserve, protect and extend the global supply of food and pharmaceuticals over the ocean, road and rail.