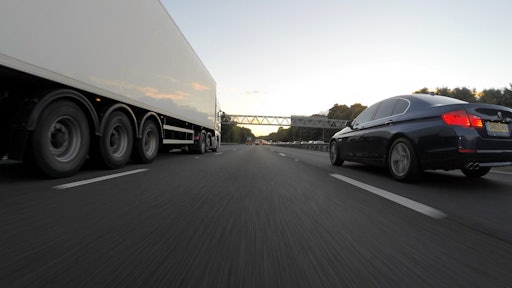 Pexels
Wise Systems has raised $15 million in financing to accelerate its growth with leading global distribution customers. Led by Valo Ventures, a thematic-focused fund investing in applied AI companies that address megatrends such as climate change, mobility and urbanization, the round also includes participation from existing investors Gradient Ventures, Prologis Ventures and E14 Fund.
Wise Systems brings a relentless focus on optimizing the delivery experience and outcomes for all participants —drivers, dispatchers and delivery recipients — and is re-shaping a legacy industry. The company's real-time, fully automated system is powering delivery and service operations for a wide variety of customers ranging from multi-billion dollar global enterprises, including Anheuser-Busch and Lyft, to market leaders across food, beverage, parcel, courier, field service and other industries.
"Our platform meets the increasingly complex needs of an economy that is rapidly moving to dynamic fulfillment for B2B and B2C operations," said Chazz Sims, CEO of Wise Systems. "We're honored to partner with Valo Ventures and existing investors who share our vision of transforming the local and last-mile delivery. As recent events have highlighted, there's an increasing need for dynamic solutions that rapidly adapt to demand volatility and enable customers to simultaneously maximize fleet efficiency and improve customer experience."
As the $10 trillion logistics and transportation industry rapidly shifts from static to more dynamic delivery infrastructure for last-mile operations, the new investment will power Wise Systems' initiatives to lead the industry's transition and address the increasing demand for the company's autonomous dispatch and routing technology across a number of markets. The company will accelerate R&D efforts in machine learning, expand its network of partners, and scale sales and operations. Of particular focus is further developing the Wise Systems platform for automating the complex and dynamic decision-making process that fast-moving transportation operations require to efficiently meet their performance and business goals.
"We are excited about Wise Systems' role in solving the highly complex and dynamic last-mile logistics challenge," said Mona EINaggar, partner at Valo Ventures. "Wise Systems enables customers to increase their fleet ROI and customer satisfaction, while helping the environment by reducing mileage, time spent in traffic and idle time. That marriage of purpose and profit is our sweet spot at Valo Ventures, so we are honored to partner with the amazing team at Wise Systems on their journey as they shape the future of how goods and services are delivered."