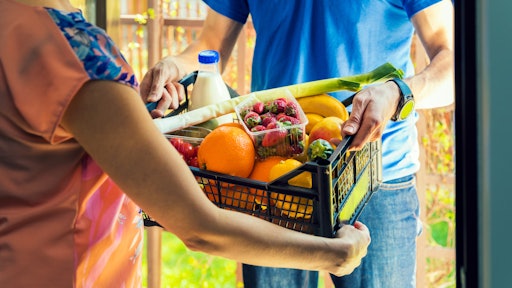 Getty Images
GrubMarket completed the acquisition of Hung San Foods, a leading supplier of quality produce and specialty foods, serving grocery stores and restaurants in the Seattle area. Hung San Foods was formerly an independent, family-owned food supplier with a portfolio of clients, including grocery stores, supermarkets, single-unit restaurants, chain restaurants, schools and large institutional accounts across the Seattle region.
This is GrubMarket's first acquisition in the Pacific Northwest. Hung San Foods will now be able to leverage GrubMarket's robust produce supply chain network and utilize GrubMarket's innovative proprietary WholesaleWare software suite, the company's new Software-as-a-Service platform providing food industry suppliers and vendors with seamless financial management, easy-to-use online ordering and sales, precise inventory management, and engaging CRM tools. Hung San Foods will remain headquartered in the Seattle area, and the company will continue to be managed by its current leadership team.
"We are excited to join the GrubMarket family and embrace the new growth opportunities that GrubMarket's technology and network will bring. GrubMarket recognizes the customer centric values of Hung San Foods and shares the same spirit of service as our team. Together, we will offer a wider selection of products and better service to more customers," said Hung Tan, CEO of Hung San Foods.
"Hung San Foods is an incredibly reputable and long-standing food supplier in the Seattle region. We are delighted to welcome them to the GrubMarket family, as we have some exciting plans in the works," said Mike Xu, CEO of GrubMarket.