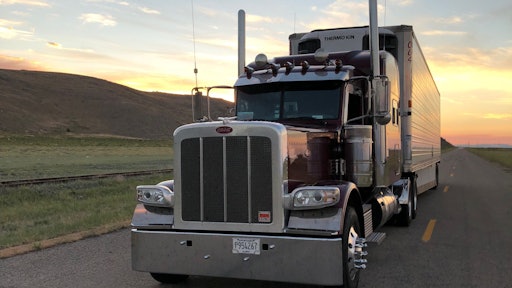 Maven Machines, the only provider of fleet management software for commercial transportation that combines telematics with workflow, dispatch and route optimization capabilities, announced today $7 million in Series A funding led by Allos Ventures, with additional participation from Hearst Ventures, Riverfront Ventures, Great Oaks Venture Capital and existing private investors.
"Allos Ventures adds important strengths to our strategic team with its deep experience supporting rapid growth technology companies," says Avi Geller, CEO of Maven Machines. "Hearst is also an ideal partner to support Maven Machines' exponential growth. It offers a worldwide presence, New York headquarters, and extensive knowledge of the logistics and transportation industries. Support from our investors is vital in achieving our mission to revolutionize the way fleets run their businesses."
The financing will be used to increase Maven's workforce across all departments including engineering, operations, sales and marketing. The company anticipates tripling in size before the end of 2020. Additionally, funds will fuel rapid development of its proprietary technology platform. John McIlwraith, managing director at Allos Ventures, and David Famolari, managing director of Hearst Ventures, will join Maven Machines' board of directors.
"Maven Machines has built an excellent foundation as an industry leader developing the next generation of cloud-based fleet management systems," said McIlwraith. "The software suite which Avi and the team have developed is truly impressive. The company is a great example of a founder-led, capital-efficient B2B SaaS business that we like to invest in."
Fleet management, dispatch and ELD software are essential to the management of fleet operations. Maven Machines combines the power of all three in its cloud-based IoT platform, increasing efficiency and helping fleets maintain compliance, an essential factor in today's ever-changing regulatory landscape. Leading industry fleets including Ward Trucking, Daylight Transport and CRST consider Maven Machines a mission-critical piece of their everyday operations.
"Commercial trucking is a highly competitive, dynamic industry that is vital to the American economy," said Famolari. "We look forward to Maven Machines becoming a transformative company that will give medium to large transportation fleets an even more robust suite of cutting-edge software tools to optimize operations."