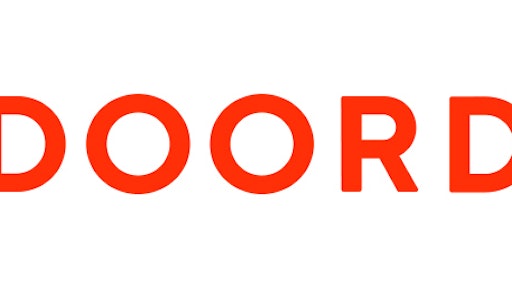 DoorDash announced Thursday that it raised $250 million in a growth round co-led by Coatue Management and DST Global. With more than 250 percent year-over-year growth, DoorDash has become the fastest growing last-mile logistics platform in the United States, according to Edison Trends.
DoorDash has had a breakout year. Since January, the company's geographic footprint has nearly doubled to more than 1,000 cities across the United States and Canada and is on pace to reach 2,000 cities this year. Leading the industry in selection, DoorDash has added more top 100 restaurants than all other industry players combined. Recently, DoorDash announced partnerships with Chipotle, IHOP, Red Lobster and White Castle and signed an exclusive partnership with The Cheesecake Factory.
"DoorDash is gaining market share faster than anyone in the space," says DoorDash CEO and co-founder Tony Xu. "We're thrilled to partner with premier investors to accelerate our vision to empower local economies by being the last-mile logistics layer."
The company has continued to innovate while rapidly growing both its merchant selection and customer base. Building on the momentum of DoorDash Drive—the platform that empowers merchants to offer delivery to customers that have placed orders directly with the restaurant—the company announced a national grocery delivery partnership with Walmart that has now expanded to nearly 300 stores, in 20 states, in the last four months. And earlier this month, DoorDash debuted its DashPass subscription service and Pickup feature to generate even greater value for its merchant partners, while driving stronger customer loyalty with lower prices.
"Over the past few years we've watched closely as the last mile logistics space has exploded with innovation and competition," saysThomas Laffont, senior managing director at Coatue Management. "DoorDash's rapid growth has moved them from an 'if' company to a 'when' company, and we are thrilled to help accelerate their already strong momentum."
"As strong believers in the space globally, we're excited to partner with Tony and his exceptional management team in their journey to transform the last mile logistics industry by delivering great value to the entire ecosystem," adds Rahul Mehta, managing partner at DST Global. "We're impressed with their continued growth acceleration, execution, and Tony's vision and passion for helping local businesses."