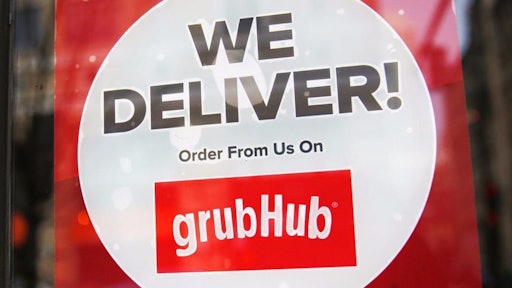 Yelp Inc. and Grubhub announced the successful integration of Grubhub's restaurant network onto the Yelp platform.
The combination of Grubhub's unmatched restaurant network and efficient delivery infrastructure with Yelp's large purchase-oriented audience positions to generate thousands of new diners and millions of orders for Grubhub restaurant partners. Yelp users will be able to order from far more local restaurants, while taking advantage of Grubhub's overall lowest-cost delivery.
As Yelp continues to provide more options to users, the company is engineering new product experiences to make it even easier to find, order and transact with restaurants that offer food delivery and takeout. 
"By tapping into Grubhub's restaurant network, Yelp now offers users the ability to order from a larger and better selection of restaurants across the country," Jeremy Stoppelman, Yelp's co-founder and chief executive officer said. "Our long-term partnership with Grubhub strengthens Yelp's competitive position in the restaurant category, which brings millions of users to our platform every day."