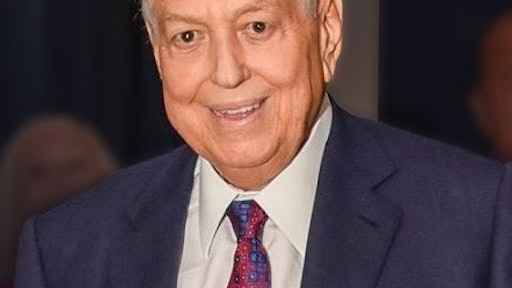 Ronald Lefcourt, president and co-founder of Alliance Shippers Inc., passed away with family by his side on Jan. 2, following a strong battle with health issues. He was 82 years old.
"It is with deep regret and sadness that we advise of the passing of Ronald Lefcourt. His success and accomplishments in his 82 years of life are a triumph of enrichments for his family, employees, and so many friends and acquaintances," said Steven M. Golich, executive vice president. "Ron was a remarkable person and touched many, many lives in a positive way."
From his humble beginnings right out of high school to the LTL industry, Lefcourt built the foundation for what would become Alliance Shippers Inc. and the variety of services it offers. He was a self-made success, a hard worker, and believed you should never stop learning. His hunger for knowledge made him a well read and knowledgeable person in a wide range of subjects.
As Alliance Shippers begins its 41st year, the company has evolved from a provider of rail intermodal service to a global presence that offers intermodal rail, over-the-road, temperature control, international, and warehouse and distribution services.
Lefcourt's focus on "The Perfect Shipment" program became the cornerstone of Alliance Shippers' quality process, resulting in many logistics industry and customer satisfaction awards. Attention to detail and commitment to understanding exactly what the customer needs—and then executing it—was his expectation for himself and those who worked for and with him.
Lefcourt's insistence on a hands-on approach from all of his employees and his extraordinary wisdom, care and teachings are his legacy that assures Alliance Shippers will continue to offer the very best service to its customers today, tomorrow and into the future.