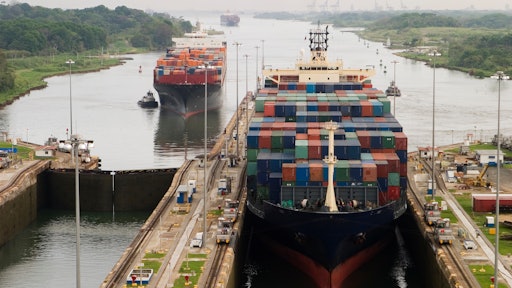 searagen AdobeStock_2989787
CrimsonLogic launched the Regulatory Filing solution, which will allow users to automate, manage and clear import and export customs declarations globally.
Meanwhile, the newly released Logistics solution fosters seamless integration between shippers, ocean carriers, NVOCCs and other logistics service providers to catalyze digital transformation.
"In these challenging market conditions, our innovative solutions and personalized approach with dedicated account managers sets us apart from our competition. As a subsidiary of PSA International, a leading global port operator and trusted supply chain partner, customers can be assured of a robust and reliable solution to use and a strong commitment to a long-term partnership when doing business with CrimsonLogic," says Varun Sahai, senior product director of logistics at CrimsonLogic.
Key takeaways:
The Regulatory Filing solution seamlessly integrates into its broader end-to-end Total Trade solutions, simplifying cross-border trade compliance and expediting customs clearances for customers.
The Logistics solution eliminates manual data entry, enhances cargo visibility and streamlines various integrations into a unified standard.
Together, these two new solutions provide enhanced efficiency and convenience to the broader market.