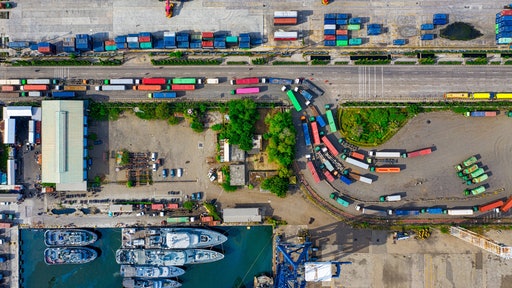 Getty Images
South Carolina Ports received a $1.3 million grant to support A&R Logistics and Benore Logistic Systems Inc., as they deploy all-electric, energy-efficient trucks in place of diesel trucks.
"SC Ports is consistently looking for ways to make our operations more sustainable and efficient," says SC Ports COO Barbara Melvin. "The support from the EPA through the $1.3 million DERA grant and the bold initiative taken by A&R Logistics' and Benore to deploy the electric trucks serve as a great model for companies looking to create a more sustainable supply chain."
A&R Logistics and Benore Logistic Systems will use the funds to replace a combined eight diesel freight haulers with new zero-emission, battery electric-powered tractor trucks.
A&R Logistics will deploy one truck to move cargo between its new 615,000-square-foot export facility in Moncks Corner and the Port of Charleston; the other will be deployed in the Savannah area.

Benore Logistic Systems will deploy six trucks in the Upstate to support the movement of cargo from BMW Manufacturing Co.'s plant to SC Ports' rail-served Inland Port Greer.