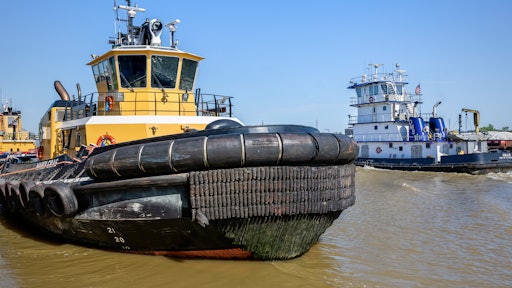 The Water Institute of the Gulf
The U.S. Department of Commerce's Economic Development Agency announced a $1.6 million grant to The Water Institute of the Gulf for the development of what is said to be the nation's first smart port.
The Lower Mississippi River SmartPort & Resilience Center will improve port operations and benefit a variety of stakeholders who need to understand how sediment builds up in the Mississippi River. This Real-Time Shoaling Forecast Tool will be coupled with a suite of weather, river and road traffic analytics to improve efficiency and help the region's ports become more resilient in the face of future natural disasters and economic shocks.
"The Port of New Orleans appreciates the U.S. Department of Commerce's support and $1.6 million grant," says Brandy Christian, president and CEO of Port NOLA. "Each of the SmartPort initiative partners recognizes the Mississippi River as a critical economic artery that drives economic benefit throughout the state and country. SmartPort's strategic application of analytics technology will help us all more fully and safely harness commercial opportunities while better understanding river behavior."
From The Water Institute of the Gulf:
Along with the digital platform, this $3 million investment will culminate in a new SmartPort facility to be housed on The Water Campus in Baton Rouge, La. The facility will serve as a specialized emergency operation center for ports when needed and a place for the exchange of information during non-emergency times.
In addition to supporting Louisiana's port and navigation sectors, the data collected from the fleet of tugs, barges and other working Mississippi River vessels will be shared with the Coastal Protection and Restoration Authority (CPRA) to benefit the coastal program.