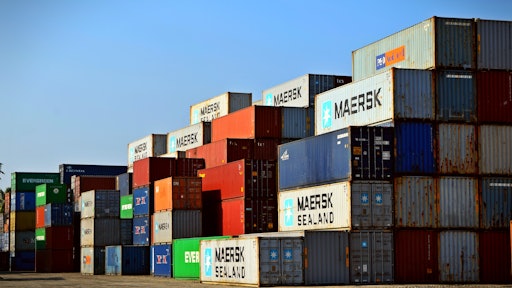 For the time being, A.P. Moeller-Maersk will not buy new vessels as it focuses on controlling costs and target its growth efforts on inland logistics.
"We are focused on our costs," Chief Executive Søren Skou said in a statement. The company posted better-than-expected earnings for the third quarter despite declining revenue. "We have a strict focus on capacity and network capacity."
According to The Wall Street Journal, Maersk will focus its capital spending and strategic planning on efforts to build its business, expanding its services to provide more profitable long-term growth potential. In an interview, Skou said that the company will need to grow in acquisitions on land warehouses and customs house clearing services, already investing $1 billion on the land side supply chain.
The effort to invest more in land has been three years in the making. Meanwhile, Skou wants at least half of the company's income to come from non-ocean services over the next three years.
At the time of this publication, it is unclear how long Maersk will stay away from the ship-buying market.
According to the Journal, the company reported a net profit of $520 million in the most recent quarter, up from $396 million a year earlier. However, overall revenue dropped 1% to $10.06 billion. Business at the company's main shipping unit remained as there was a 2.1% rise in volumes that was offset by a 3.6% decline in average freight rates from a year ago.