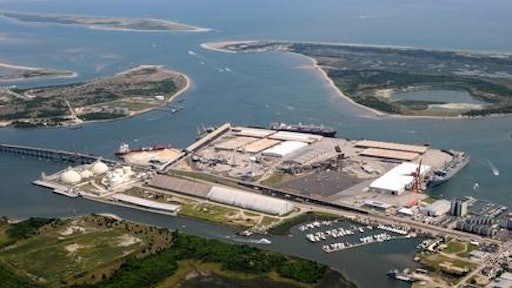 American Shipper reports that the Ports of Wilmington and Morehead City have reopened with restrictions after temporarily closing due to Hurricane Florence.
The port of Wilmington is restricted to daylight-only operations and are unable to operate north of the Cape Fear Memorial Bridge, American Shipper reports. Also, vessels that have a draft in excess of 37 feet must coordinate their entry with the Cape Fear Pilots Associate and the captain of the port.
Meanwhile at the port of Morehead City, vessels that are only allowed to travel during daylight are self-propelled oceangoing vessels over 500 gross tons; oceangoing barges and their supporting tugs and tank barges over 200 gross tons, according to American Shipper.
The ports are expected to reopen to employees on Thursday and will resume full commercial truck operations on Monday.
North Carolina is still under a state of emergency as 19611 power outages still remain. According to American Shipper, there are still 850 road closures.
The South Carolina Ports Authority is operating normal hours in Charleston, Greer and Georgetown.