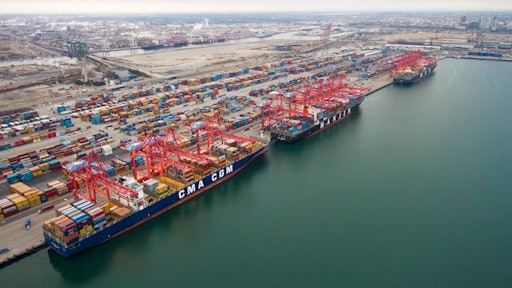 GE Transportation and Port of Long Beach will work together to collect information on inbound cargo and share it with transportation and logistics operators.
Two Long Beach terminals will participate in a pilot of the program aimed at speeding up the flow of goods from import gateway to warehouses. The pilot will give a better idea of when and where to place equipment that carry shipments through distribution channels.
GE Transportation's Port Optimizer software brings data from shipping companies, port terminal operators, freight railroads and other supply chain players in a single port. The information will be available two weeks before a cargo ship arrives. Without the software, many of the firms may not know what's coming until two days before it arrives. With all the information in one place carriers and service providers will have time to line up the right equipment and labor, make appointments for container pickup and drop-off, plan where containers will be stowed on the docks and make other arrangements.
To read the full original Wall Street Journal article (may contain a pay wall), please click here.