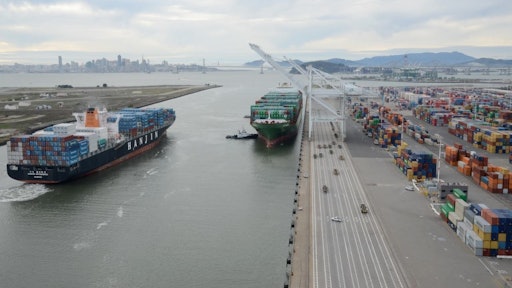 Commissioners at the Port of Oakland have approved a $52 million expansion project they say will give Oakland the largest distribution facility on the West Coast.
Port commissioners gave initial approval for a new 440,000-square-foot logistics center for the project at a meeting last week, which they say would usher in a new era in shipping.
The agreement allows the port to develop that logistics facility on property that was once an Army base. The facility will handle the transfer of cargo between ships, trucks and trains for shipment. Eventually there are plans to expand the facility to 180 acres, taking up a significant portion of the old Army base and would include new distribution centers, rail yards and marine terminals.
To read the full original article, please click here.