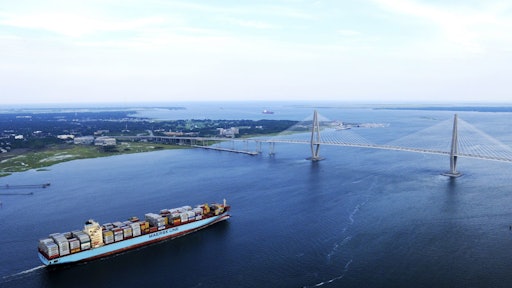 A key part of the plan to dredge Charleston Harbor to 52 feet received the go-ahead Monday, with the announcement of the most expensive contract in the history of the Army Corps of Engineers—a $213 million deal to help make the waterway the deepest on the East Coast and more accessible to supersized cargo ships visiting the Port of Charleston.
The contract for the second phase of the project was awarded to Great Lakes Dredge and Dock of Oak Brook, Ill. The second phase includes deepening the 20-mile inner harbor to 52 feet from 45 feet, from the entrance channel to the Wando Welch and North Charleston container terminals, including the Hugh Leatherman Terminal under construction on the former Navy base. Great Lakes also earned the previously awarded $47.2 million first-phase contract to dredge the harbor's entrance channel to a 54-foot depth.
Two more phases will complete the estimated $529 million project. The first-phase dredging will begin this fall and the entire project is scheduled to wrap up by 2020, when the Leatherman Terminal opens.
To read the full original article, please click here.