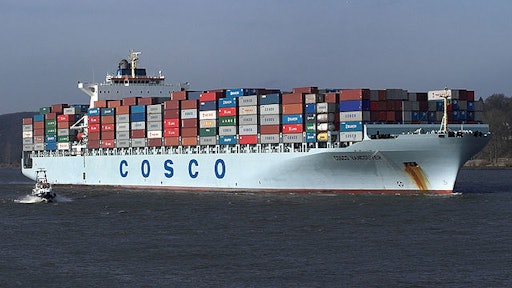 Chinese conglomerate Cosco Group is in advanced discussions to acquire smaller shipping rival Orient Overseas Container Line Co. for at least $4 billion in a deal that could be reached as early as July, people familiar with the matter tell the Wall Street Journal.
State-owned Cosco Group's Cosco Shipping unit is the world's fourth largest container operator, with an 8.5 percent market share. Orient Overseas, which is based in Hong Kong, is in seventh place, with a 3.3 percent share. The Journal previously reported that Cosco was preparing a bid earlier this year. 
To read the full original article, please click here.