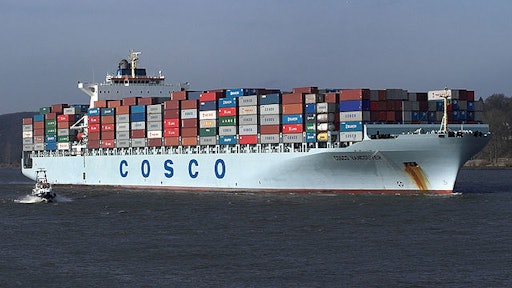 COSCO Shipping Holdings Co. has offered to buy Orient Overseas International (OOIL) for HK$49.23 billion ($6.30 billion), in a deal that will see the mainland China group become the world's third largest container liner.
The proposed deal is the latest in wave of mergers and acquisitions in global container shipping that has left the top six shipping lines controlling 63 percent of the market. OOIL's shipping subsidiary, OOCL, has a 2.7 percent slice of the market.
COSCO Shipping will have a fleet of more than 400 vessels and capacity exceeding 2.9 million TEUs (twenty-foot equivalent units) should the deal go through.
To read the full original article, please click here.