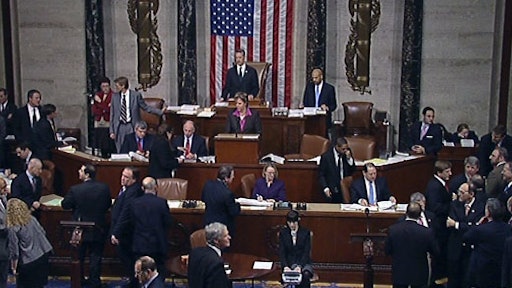 The U.S. House of Representatives passed a spending bill for water programs on Friday that would boost funding for ports to upgrade their cargo-handling capabilities, according to The Wall Street Journal.
The bill, which also funds energy programs, would add $36.3 million to the harbor maintenance tax revenue that the Army Corps of Engineers can use to dredge harbors at major ports in the 2016 fiscal year that begins Oct. 1.
The plan passed by a relatively comfortable 240 to 177 vote. But it faces an uncertain future in a full Congress that has been unable to pass annual spending bills in most recent years and is likely to advance a continuing resolution later this year that would do little more than carry current spending levels forward.
The bill passed largely on partisan lines, with 230 Republican members of Congress voting in favor and seven voting against, while only 10 Democratic representatives voted in favor and 170 against. Democrats were largely against the bill because of tight funding for energy programs and other policy restrictions favored by Republicans that were included in the broader spending plan.
The Senate's version of the energy and water bill is expected to come up later this year.
Groups representing ports said the approval marked an important step in increasing the federal commitment to relieve congestion at U.S. ports. The increase in the House bill would bring the funding for port improvements next year to close to $1.25 billion, a level the American Association of Port Authorities, the ports' main lobbying group, says is needed to improve the flow of goods.
To read more, click HERE.