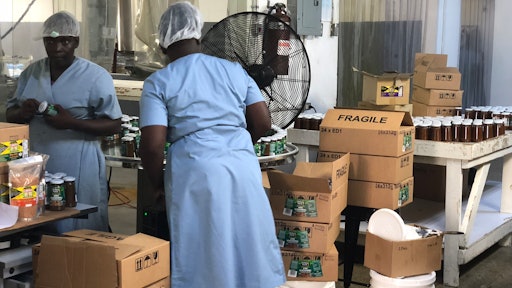 Amy Wunderlin
Jamaica is more than white sand and turquoise waters. While the island's beaches certainly are some of the most beautiful in the world, the Caribbean nation is working to gain footing in industries beyond tourism.
During the opening ceremony of the Jamaica Investment Forum 2018, a conference designed to showcase the country's growth and secure new investors, Jamaica's Minister of Industry, Commerce, Agriculture and Fisheries Audley Shaw pointed to significant growth in a wide-range of sectors. Chief among them were agribusiness and logistics.
In fact, Jamaica's logistics sector saw direct investment of $58 million and was the second-highest contributor to capital expenditures, followed by ICT/knowledge services during the 2016-17 fiscal year. The trend continued in 2017-18, following the privatization of Kingston's transshipment terminal. The CMA CGM-led consortium known as the Kingston Freeport Terminal Ltd. (KFTL) took control of the property in July 2016, and last year invested $288 million in upgrades. This included dredging the port and upgrades to infrastructure, with the Jamaica Public Service spending an additional $81.8 million to upgrade fuel and generation facilities.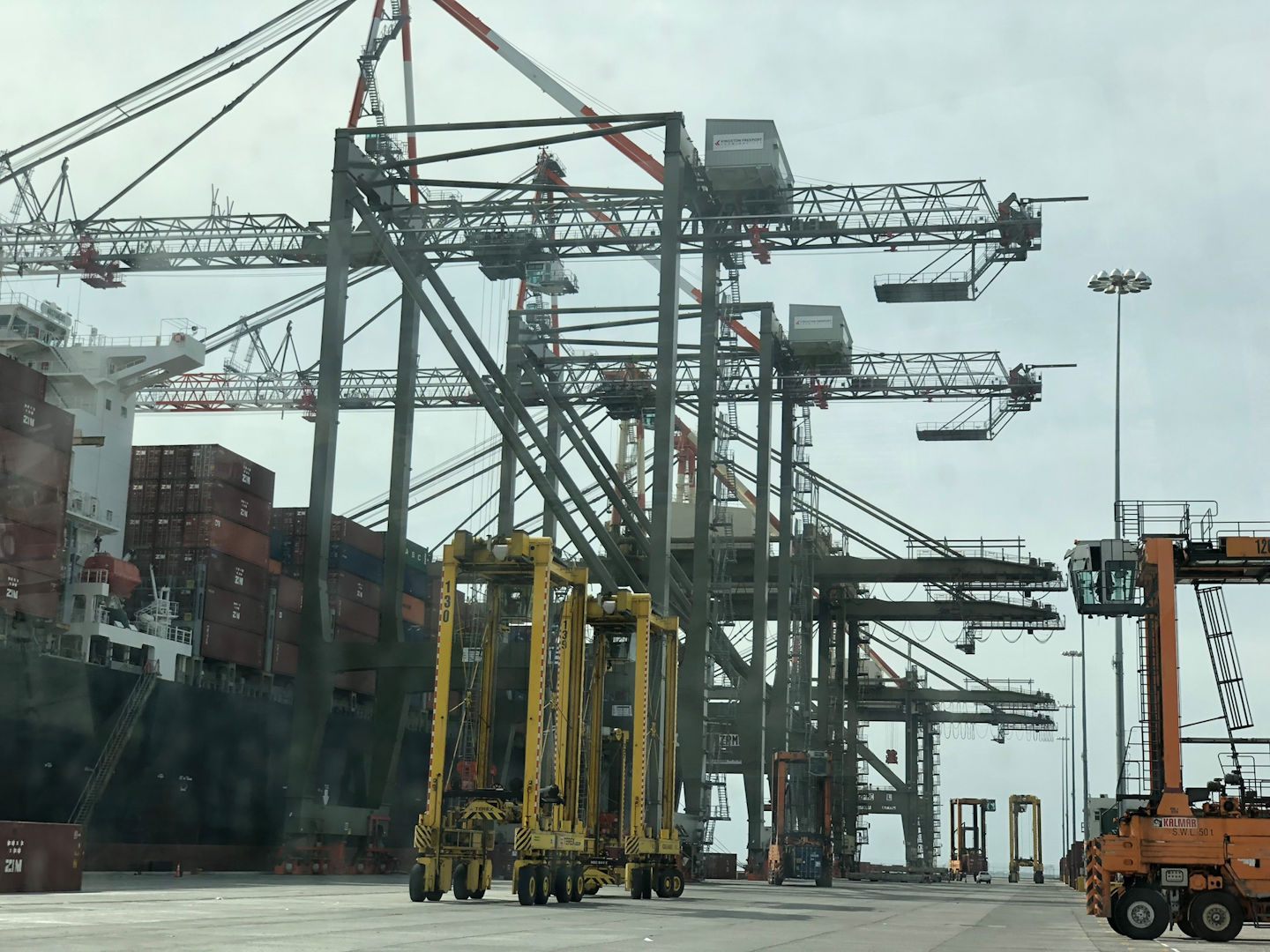 The CMA CGM-led consortium known as the Kingston Freeport Terminal Ltd. (KFTL) has invested more than $400 million in upgrades since July 2016.Amy Wunderlin

Jamaica's appeal as a viable transshipment port has been significantly boosted by these upgrades and its ability to dock Post-Panamax ships, as well as the vast acreages of available land in close proximity to the Port of Kingston and its close proximity to North American and Latin American markets.
"CMA CGM envisions Kingston as a major hub in Jamaica because it is on the major route of the mainliners and is closer to the Panama Canal than other Caribbean transshipment terminals," says Simon Farhat, chief operating officer of KTFL.
Demand for Caribbean flavors and other niche food products is also driving growth in Jamaica's agribusiness sector. Jamaica's largest food businesses, including GraceKennedy Foods, the Caribbean's leading distributor of food and non-food consumer products, and King Pepper Products, the manufacturer of Eaton's brand seasoning and condiments, allow the Caribbean nation to compete globally.
Beverages are a significant export for Jamaica (the third largest in the non-traditional food product category). GraceKennedy's Tropical Rhythms juices sell particularly well on the U.S. West Coast, and they are making moves into Latin America, but the food distributor continues to focus on how they can continue to grow and become a major global player.
"How do we move from 100,000 cases a month to a million," asks Andrew Wildish, general manager, Grace Food Processors, a division of GraceKennedy.
King Pepper's growth also depends on its global presence, as 85 percent of its product is exported (60 percent or 1 million jars are exported to the United States per year). Its supplies, however, are sourced locally, averaging 1 million pounds of scallions and peppers per year.
"If there were even three more businesses like ours, what a difference it would make for our farmers," says Christine Wong, managing director of King Pepper Products.
But the challenges of operating a small- to medium-sized food processing facility like King Pepper in Jamaica are immense, and breaking into the global market will not be easy.
Regulatory compliance, especially since the passing of such laws as the United States' Food Safety Modernization Act (FSMA), is one major hurdle, as proper food safety can be costly.
"Jamaica's local food safety standard is no longer recognized in major markets," Wong notes. In June, King Pepper was seeking its third-party certification, with plans to be certified by October 2018.
Operating in a limited space is another significant barrier not only from a safety but also an efficiency perspective. Today, meeting its goal of being on the shelves of all mainstream grocers is not due to lack of interest but because Wong says they cannot handle the large demand.
King Pepper's mostly female workforce (90 percent) currently operates out of a warehouse that was repurposed from a daycare center built during Jamaica's garment industry heyday. Wong says there are plans to add an additional warehouse and new processing facility in the future, because not only are food safety regulations demanding it, but it will be essential to the company's growth.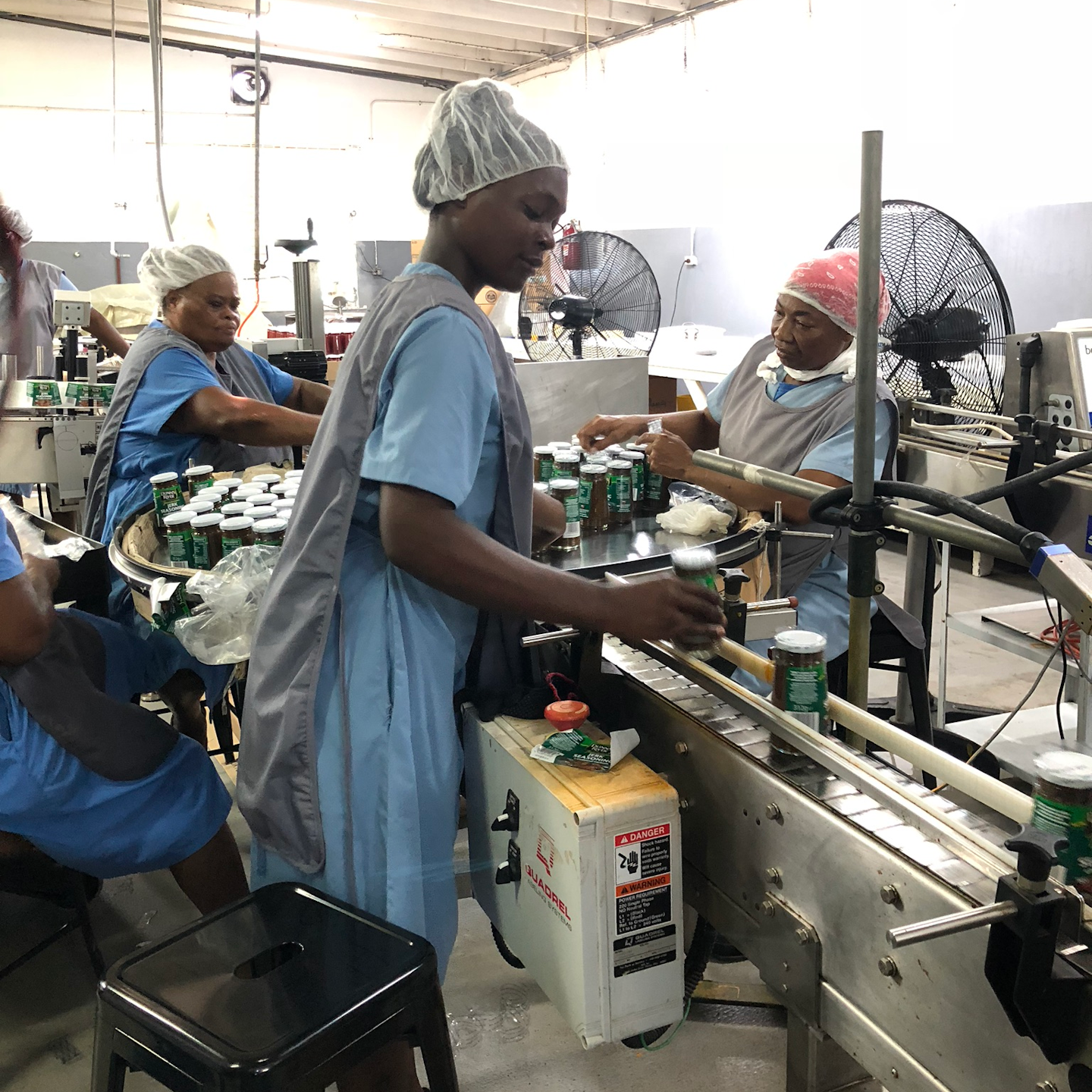 Food safety is costly but essential to King Pepper's growth.Amy Wunderlin

In his address, Minister Shaw also pointed to Jamaica's capacity for food production, specifically opportunities in cannabis.
"As a government, we have already established the framework for the aggressive development of the medical cannabis industry with the Jamaica Cannabis Licensing Authority granting several licenses to grow and process cannabis," Shaw says. "The ministry that I represent is also gearing up to collaborate with the Ministry of Health to look at pain relief and reduction of opioid use.
"As a country, we are uniquely positioned to bring health and wellness to the world by developing one of our greatest assets, our herbal industry. Hence, we are pressing ahead with plans to create a vibrant medical marijuana industry," he adds.
Other opportunities exist within aquaculture (shrimp and fresh water fish sector), agro-processing (the planting of fruit trees for the fresh fruit market), and joint venture/contract farming in several elements of agriculture. 
Follow Wunderlin on Twitter.