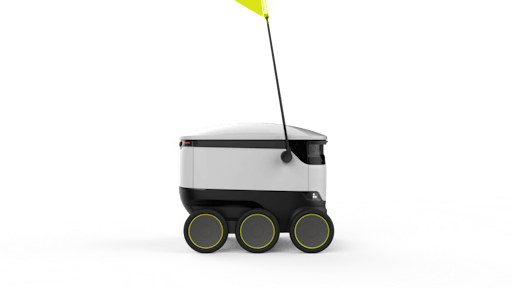 Starship Technologies
Just mere weeks after food delivery robots began roaming the University of Pittsburgh campus, the college has ended the experiment.
Concerns of mobility for disabled students was brought up after doctoral student and wheelchair user Emily Ackerman said she got trapped on the street as traffic approached because a Starship Technologies robot was blocking the only accessible entrance to the sidewalk, 90.5 Pittsburgh reports.
Fortunately, Ackerman was able to get around the robot, though her tweets regarding the incident went viral, prompting the university to ask Starship to pause testing to ensure everyone's safety.
Meanwhile, the City of Pittsburgh also reached out to Starship with concerns about access to ramps.
However, Starship Technologies reportedly reviewed footage from the incident with Ackerman, disputing that she was blocked from accessing the sidewalk.
"We take matters like this very seriously and have made an update to the mapping at that particular intersection as an added precaution to ensure that additional room is added," the company said in a statement.
Starship Technologies has advocated for people with disabilities, saying that the bots can help people get food and packages when otherwise unable to.