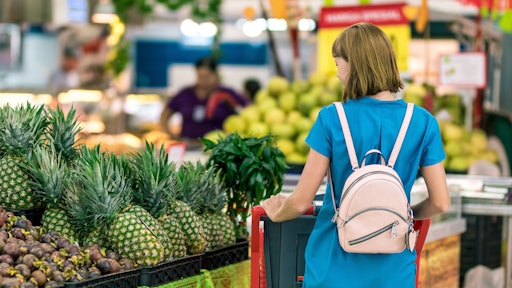 Photo by Artem Beliaikin from Pexels
Pod Foods is expanding to Los Angeles and New York City, reaching each coast of the United States.
The company now enables CPG food and beverage brands throughout the country to distribute their products onto grocery stores' shelves in four key geographic locations across the U.S.
By expanding into new markets, Pod Foods' will create space for high-quality food and beverage brands to grow, facilitating the evolution of retailers and our food distribution system. With their increased reach, the company will bring boutique brands to a wide range of retailers that otherwise would have missed out on them due to their current distribution system.
"We fill a gap in the market so smaller brands with a lot of potential can access retail and distribution without a lot of up-front capital investment," says Larissa Russell, Co-Founder and CEO.
Pod Foods' was created out of the desire to fix the food distribution system. Russell and COO Fiona Lee are two former food entrepreneurs with first-hand experience on the challenges that food and beverage brands face when starting their businesses.
The company has raised $3 million in venture funding from Moment Ventures and M12 Ventures.
"While Pod Foods gained early notoriety with specialty food brands and local store buyers, their geographic expansion also enables them to work with more established brands and stores with a national footprint. Their tenacity and passion for this industry shows, as evidenced by their growth into new markets in the last year. I look forward to watching their growth in the months to come," says Clint Chao, General Partner of Moment Ventures.
Pod Foods' differentiated technology platform empowers store buyers to access specialty brands around the country so that they can offer a curated selection of the most relevant products for their customers based on data and industry trends. Pod's fully transparent platform provides brands with insights form data sell through and real-time analytics to manage and optimize marketing, production and inventory needs.
"With data, we are able to provide a level of insight previously unavailable to this market. We eliminate a lot of guess-work and offline activity which otherwise leads to out-of-stocks, inefficient logistics or food waste. We can also help vendors optimize their production and inventory," Russell says.