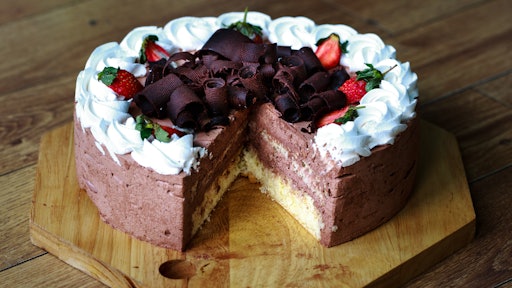 Pexels
Food delivery is becoming a more popular option among consumers as more consumers are likely to order in.
With that comes a trust in your delivery driver. And not everyone can be trusted.
According to the New York Post, a deliveryman stole nearly $90,000 worth of handmade cakes from the bakery Lady M Confections, a lawsuit alleges.
David Lliviganay is accused of stealing 1,020 pastries - which retail upwards of $90 apiece - from his employer Lady M Confections' warehouse over the course of four months.
Lliviganay reportedly worked at the shop for two years and was caught on camera two dozen times going into the warehouse freezers and taking large amounts of pastries, the lawsuit alleges. He then allegedly sold the cakes to unauthorized dealers for cheap.
According to The Post, Lliviganay was allegedly caught with Wi-Fi log-in records placing him at the scene of all the crimes.
Court papers allege that Lliviganay was stealing the pastries regularly from November 2018 to February of this year. In just January alone, 357 cakes were swiped, totaling at least $31,000.
Lliviganay has pleaded guilty to petty larceny and will be sentenced at Queens Criminal Court on Sept. 24.
Lady M is seeking full value of what he took "plus interest," as well as punitive damages for his "intentional, malicious" behavior, The New York Post reports.
The New York Times reports that Lliviganay allegedly stole 1,020 cakes over fourth months, bringing in a total of $89,250.