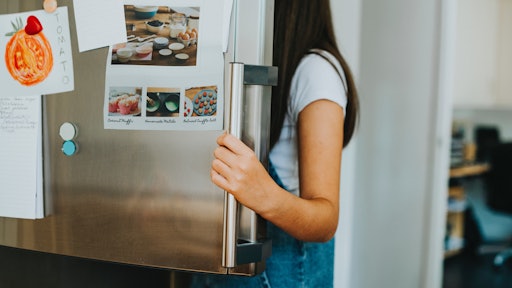 Pexels
Walmart shocked the industry a few months ago when it said that it was hoping to deliver groceries straight to customer's refrigerators while they're away from home. Now, it's actually happening. 
According to CNN, customers will be able to order groceries online and then a Walmart worker will drive the food from a nearby store and deliver it to fridges in customers' kitchens or garages. The company piloted the service in New Jersey for five months prior to the expansion to Kansas City, Pittsburgh and Vero Beach, Florida. Walmart already charges a fee for regular grocery delivery orders, however, the company did not disclose how much customers will have to pay for in-home delivery. 
It is unclear if customers will be able to monitor the delivery in their homes, however, Bart Stein, a Walmart executive who leads the in-home delivery service, acknowledged that during the pilot customers were initially skeptical, but became accustomed to it. In order to alleviate customer concerns, the retailer is offering a biography with "three fun facts" about their delivery employees.
CNN reports that Walmart workers who've been at the company for at least a year can apply for the in-home delivery position. If they get the job, they will go through training and the role will become their main responsibility.