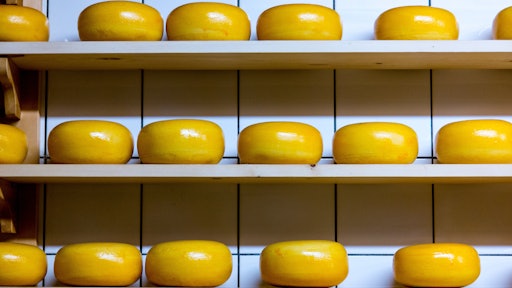 Photo by Katrin Leinfellner on Unsplash
The U.S. cheese market continues to burst with growth and innovation, according to U.S. Food Market Outlook 2019, a report by market research firm Packaged Facts.
"The natural and specialty cheese market is relatively mature, yet Americans' love of cheese and the wider availability of quality cheeses at more affordable prices have helped drive growth," says David Sprinkle, research director for Packaged Facts.
Sales of the U.S. natural and specialty cheese market reached $16 billion in 2016, increasing at a compound annual growth rate of 2.4 percent between 2013 and 2018. Volume sales grew at the same average annual rate as dollars.
Marketers have continued to promote natural cheese as fundamentally nutritious and good tasting, despite its high fat content. Marketers have been addressing consumer health and diet concerns with better tasting reduced salt and fat cheeses, as well as organic cheeses and cheeses made from healthier milk. Natural cheese marketers also tout the wholesomeness of their products, in contract to processed cheese. Natural cheese sales continue to benefit significantly from the snacking trend, with parents in particular driving sales of convenient forms for their kids.
The report predicts retail dollar sales of the natural and specialty cheese market will grow by a CAGR of 2.5 percent to exceed $18 billion in 2023. Projected dollar sales will be dependent on milk supply and the price of cheese. Packaged Facts' forecast is based on prices steadying in the future.
In addition, health and nutrition will be key trends driving the market. Premium and specialty cheese should continue to outperform the market since cheese is indulgent and many Americans have expanded beyond traditional favorites, cheddar and mozzarella to full-flavored higher-priced products. Mass brands and store brands will continue to meet consumer desire for bolder, more robust flavors and gourmet-quality cheeses.