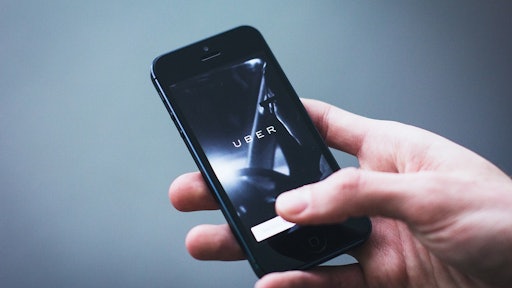 Uber is reportedly looking to re-enter the grocery delivery market after a failed test with Walmart earlier this year.
Given the success of the Uber Eats service, CEO Dara Khosrowshahi believes that grocery delivery would be the "next logical step," Progressive Grocer reports. However, the rideshare company is struggling to determine where to focus and what companies would make ideal partners.
Earlier this year, Walmart ended partnerships with Uber and Lyft for its grocery delivery tests after the companies struggled to deliver "people and packages together," Progressive Grocer reports.
The industry is still skeptical of Uber's ability to delivery groceries, though. Groceries present challenges that differ from delivering food from restaurants. Urban markets will be tougher and more expensive to break into as grocers tend to not partner with multiple providers in the same market, according to Progressive Grocer.
If Uber installs a base of drivers that will solely cater to online grocer shopping, the company could gain a competitive edge.