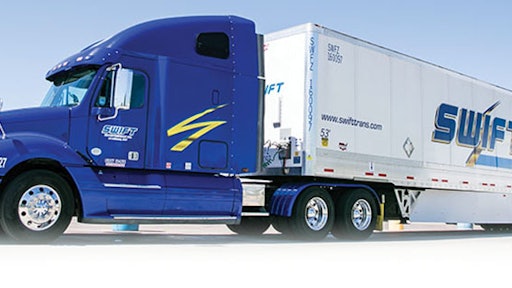 Swift Transportation and Knight Transportation announced plans this morning to merge in an all-stock transaction that will combine two of the biggest U.S. trucking operators, who together are worth more than $5 billion.
Under the terms of the deal, each Swift share will convert into 0.72 shares of Knight-Swift by means of a reverse stock split. Each share of Knight will be exchanged for one Knight-Swift share.
Upon closing of the transaction, Swift stockholders will own approximately 54 percent and Knight stockholders will own approximately 46 percent of the combined company.
To read the full original article, please click here.