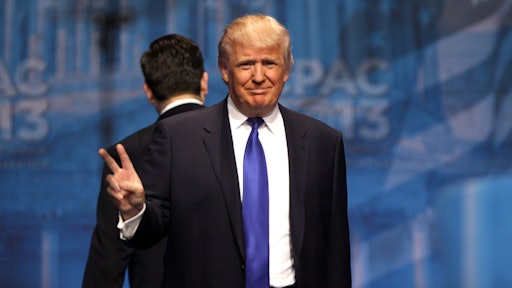 While Republican leaders were busy most of the day Thursday trying to rally House support behind the GOP-proposed American Health Care Act, President Donald Trump met with some of the trucking industry's biggest names, and their dialogue focused on health care.
Trucking is a $725 billion industry, employing around 7.3 million Americans and delivering 70 percent of the nation's goods. One in 16 jobs in the U.S. goes to a trucker, Chris Spear, chief executive officer of the American Trucking Associations, told CNBC, and in 29 states the most popular job is truck driver.
Many prominent leaders of the trucking industry have said they stand behind Trump and his stance on removing current health care mandates and empowering individuals and businesses to make their own decisions.
Trump has said he intends to make the country more aware of truck drivers' challenges, health care being a top priority.
To read the full original article, please click here.