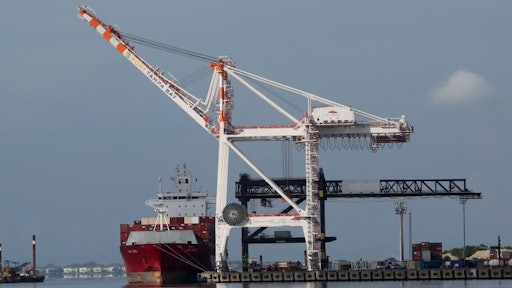 TAMPA — Paul Anderson has big plans for the years ahead at Port Tampa Bay, and some significant headwinds to overcome along the way.
In Anderson's annual State of the Port address, he said several issues, like the consolidation of global carriers, uncertainty following the U.S. presidential election and new regulations placed on the commodities industry made 2016 a tough year for the port to navigate.
Because of this, the port's annual revenue dropped to $49 million from $51 million, and total cargo remained flat at 37 million tons. But port staff took proactive and strategic steps toward creating opportunities for future growth.
The port purchased two $25 million Post Panamax cranes, which allows the port to handle larger ships and build upon its cargo container business with the expansion of the Panama Canal. The port is building a 130,000-square-foot cold storage facility to receive and ship perishable goods.
More information on the improvements Tampa Bay is making to its port can be found HERE.